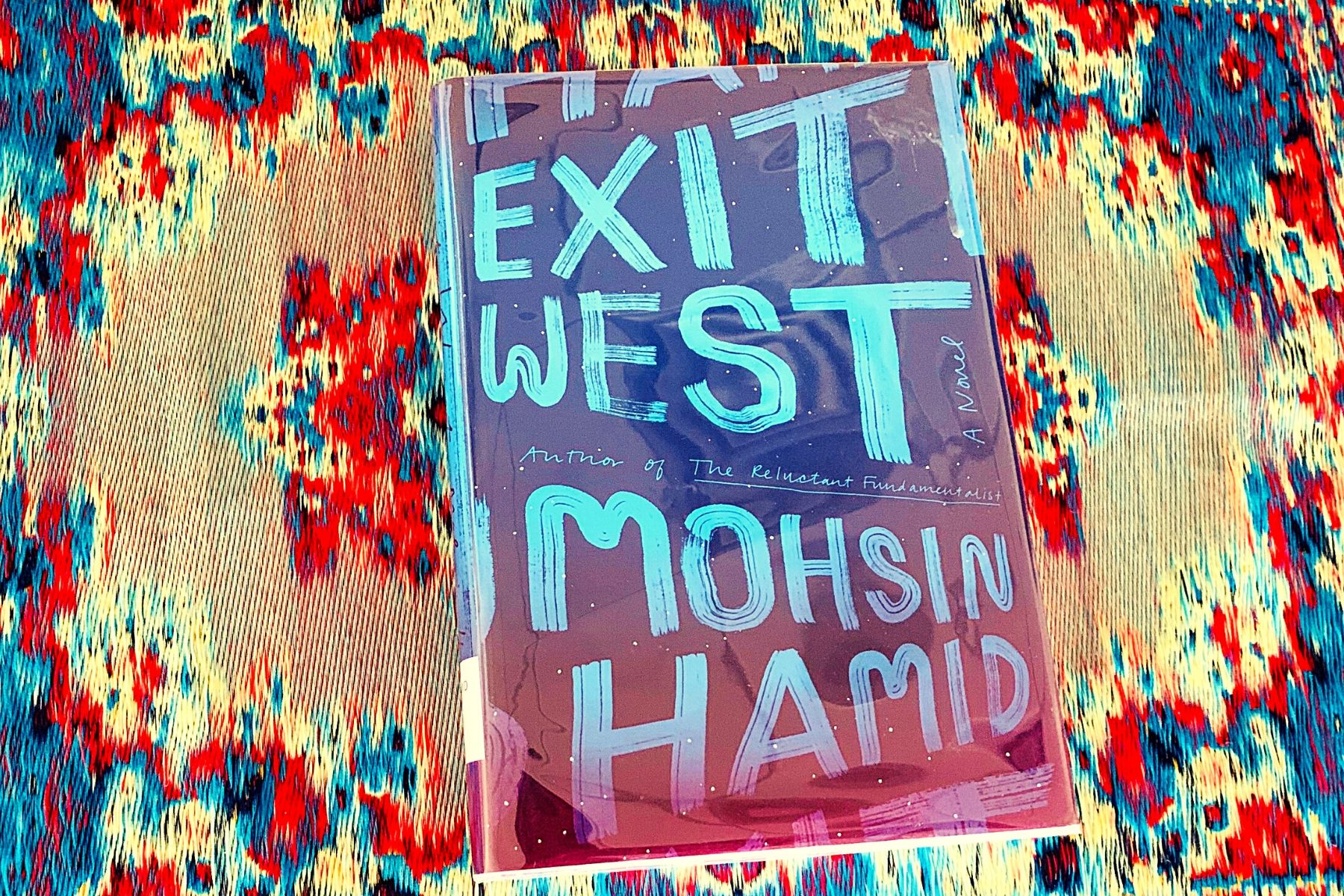 Elise Bellin, Librarian of the Islamic Resource Center, wrote this book review as part of an ongoing series that focuses on a range of books within the IRC collection as a service to the community.
Exit West by Mohsin Hamid (2017)
ISBN: 9780735212176
We live in chaotic times. Global pandemics, civil wars that seem to be without end, global economies crashing around us, paranoia about anyone different than oneself, propaganda from all corners spreading hate and distrust internationally, and more refugees, immigrants and migrants world-wide than ever before as whole cultures seem to be moving toward a more migratory form. Add into this mix the fact that because so many people have been turned into refugees, they have fewer resources and roots to hold them fast when those around turn on them, looking for someone to blame, someone to take advantage of, that their plight becomes that much more dyer and we end in a situation that is just ready to ignite. And yet through it all, we are all, refugee or otherwise, expected to work, live, and love together and told that the world is full of open doors if you know how to look.
Exit West plays on this concept. It is a haunting novel that explores the philosophy of opportunity, belonging, identity, what divides us, what brings us together, religion, and so much more. Taking place in an unknown country overflowing with refugees and on the brink of war, two people meet in a business class. They fall in love and, as tensions in the world around them rise causing wars to erupt, and rumors of mysterious doors that lead to better places spread, find that they have become refugees themselves. As travel has mysteriously become the work of an instant, completely changing the discussion from the classic refugee story of travel, the story instead focuses on the beginnings and endings. We see the here and the there, the events and their results. Not the in-between.
Mohsin Hamid is an award-winning Muslim author who really has been known for all of his novels to various degrees and isn't afraid to handle difficult or sensitive topics. Titles include Moth Smoke, The Reluctant Fundamentalist, How to Get Filthy Rich in Rising Asia, Discontent and Its Civilizations, and Exit West. He has received over 32 awards and honors for all but Discontent from such literary award giants as the Man Booker Prize. He is an author to keep your eyes out for.
Founded in 2010, the Islamic Resource Center (IRC) is the first Islamic public lending library in Wisconsin. The IRC aims to provide resources to educators, students, health professionals, interfaith groups, and any members of the Milwaukee community that want an accurate understanding of the Islamic faith, its practices, and its people.