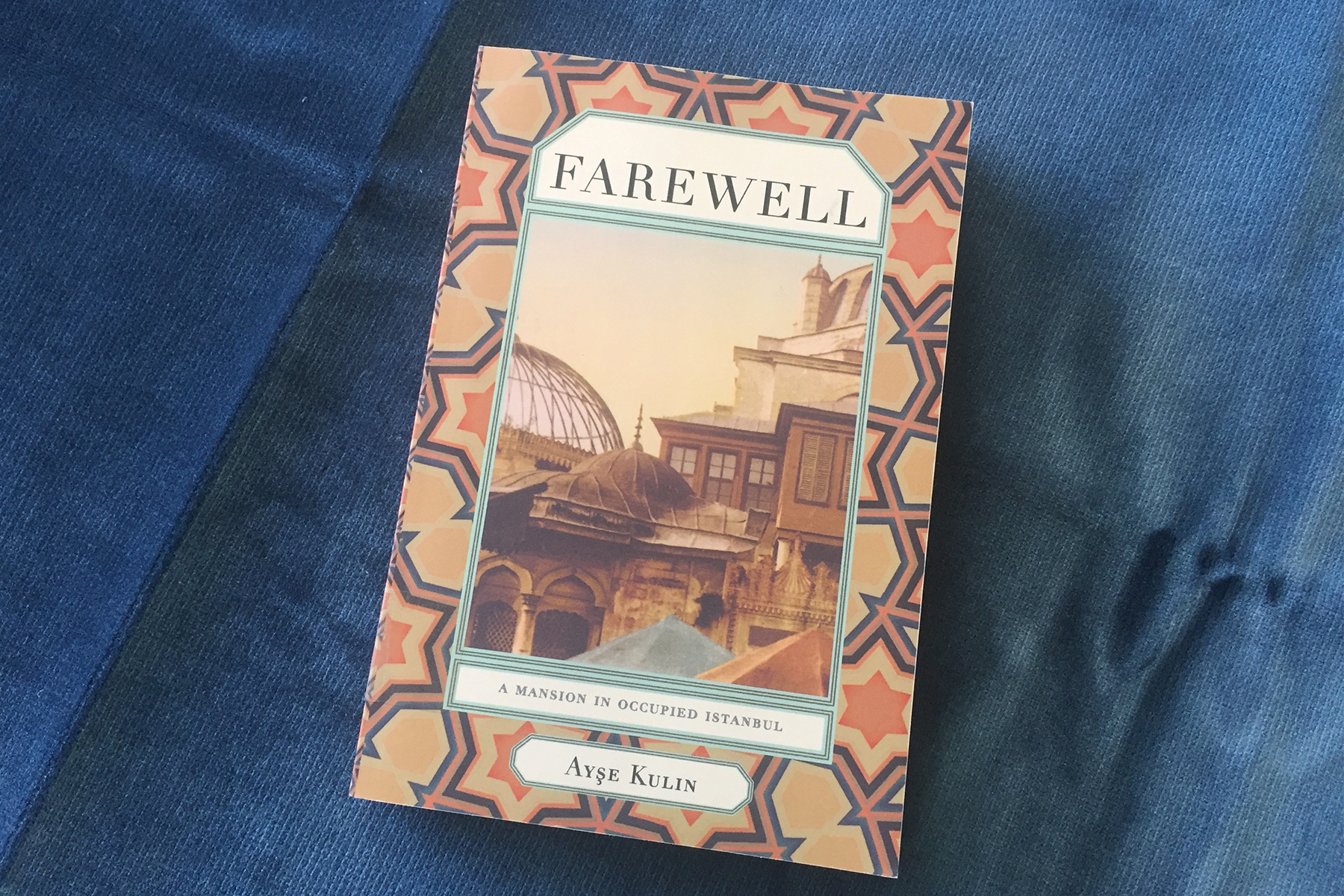 Elise Bellin, Librarian of the Islamic Resource Center, wrote this book review as part of an ongoing series that focuses on a range of books within the IRC collection as a service to the community.
Farewell: A Mansion in Occupied Istanbul
Farewell: A Mansion in Occupied Istanbul by Ayse Kulin © 2012 – ISBN: 9781564787583
Set among the sweeping events leading up to the fall of the Ottoman Empire as a result of the first world war and into the events of the Turkish War of Independence, Farewell brings us up close and personal with one family as they experience the upheaval, both socially and politically, along with all of the family drama that comes with extended family. A true microcosm of the events of the country at large set within an old house in Istanbul.
Ahmet Resat Bey is a well-respected member of the existing sultanate. The newly-appointed Finance Minister, Bey must walk a fine line to ensure his and his family's survival in turbulent times. This becomes more complicated when his live-in aunt brings her grandson, Kamal, into the household to recuperate from injury without asking – a complication especially tricky seeing as Kamal, fed up with British control and oppression by the non-Muslim minority, just happens to be a radical revolutionary working towards overthrowing the sultanate for the Ataturk. To add further fuel to the fire, there are elements of a love story, of the power struggle between classes and generations, sexes and changing gender roles, all under the one old Istanbul roof.
While we might know that the eventual larger political outcome might be inevitable, the situation is far more personal for our characters and more up in the air. Lines will be drawn and consequences will be felt by all.
If you are interested in historical fiction, war fiction, love stories, politics, feminism, gender roles, or anything else that has been discussed here, chances are you will find something to love with this book.
Founded in 2010, the Islamic Resource Center (IRC) is the first Islamic public lending library in Wisconsin. The IRC aims to provide resources to educators, students, health professionals, interfaith groups, and any members of the Milwaukee community that want an accurate understanding of the Islamic faith, its practices, and its people.