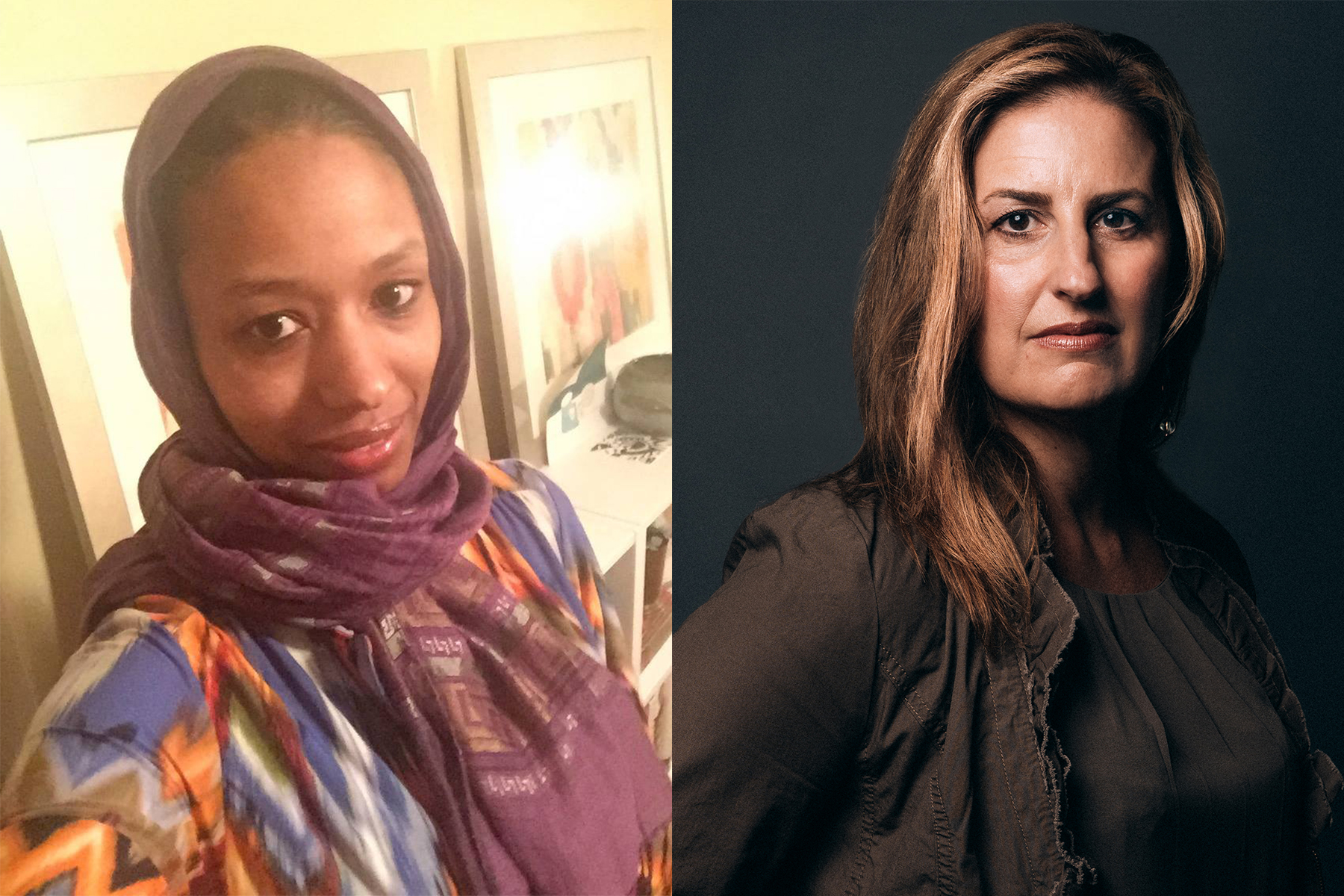 Milwaukee Film, Black Lens and the Milwaukee Muslim Women's Coalition are expecting a packed Oriental Theatre on Thursday, April 25th at 7:00 pm. The collaborating partners will be hosting the 5th Annual Milwaukee Muslim Film Festival which opens with the film, Same God.
Three years ago, Dr. Larycia Hawkins, the subject of Same God, was dismissed from her job as professor at Wheaton College for wearing the hijab, or Islamic headscarf in solidarity with Muslims. She was the first black female tenured professor in the college's nearly 160 year history, and her dismissal caused an uproar not only at Wheaton College but around the country. People wondered what, if anything, should Christians do in a political environment that was increasingly unsafe for their Muslim classmates, friends and neighbors?
The issue began with a conversation between Dr. Hawkins and a Muslim student. During the Islamophobic rhetoric in 2016, the female student was fearful of being targeted due to her hijab. Dr. Hawkins, a Christian, took a photo of herself wearing a headscarf and posted it to Facebook. She stood in solidarity with the student since they both "serve the same God". The backlash was swift, from both Wheaton students and faculty, leading to her removal from the conservative Christian college.
This past September, the documentary on the story titled "Same God" premiered at the Los Angeles Film Festival to a sellout crowd. The director of the film, Linda Midgett, is a Wheaton alumna. In spite of the fact that she has an extraordinary list of accomplishments including many Emmy nominations, an Emmy win, hundreds of programming hours for The History Channel, Discovery and National Geographic," directing Same God was different.
"This project was intensely personal for me. It was about my alma mater and topics I cared deeply about." It was the first independent documentary she'd directed, and it allowed her to include her "heart and soul and own thinking."
The timing of this film is particularly important, Midgett said, "as we mourn the violence in Sri Lanka this week and the recent massacre in New Zealand, it feels more important than ever that we find ways to bridge our differences. Dr. Hawkins' message of "embodied solidarity" is so desperately needed in our world. It's a privilege to bring this story to Milwaukee, and we are so looking forward to being part of this community."
Both Linda Midgett and Dr. Larycia Hawkins will be in attendance and participate in a discussion after the film.
Everyone is encouraged to buy tickets in advance, they are available online at http://mkefilm.org/oriental-theatre. Film trailers and descriptions for all of the films in the Muslim Film Festival are available on the Oriental Theatre website or at http://mmfilmfest.com/2019-films. The festival runs April 25 through the 28th.
Show Times
4/25 @ 7:00pm – Oriental Main House