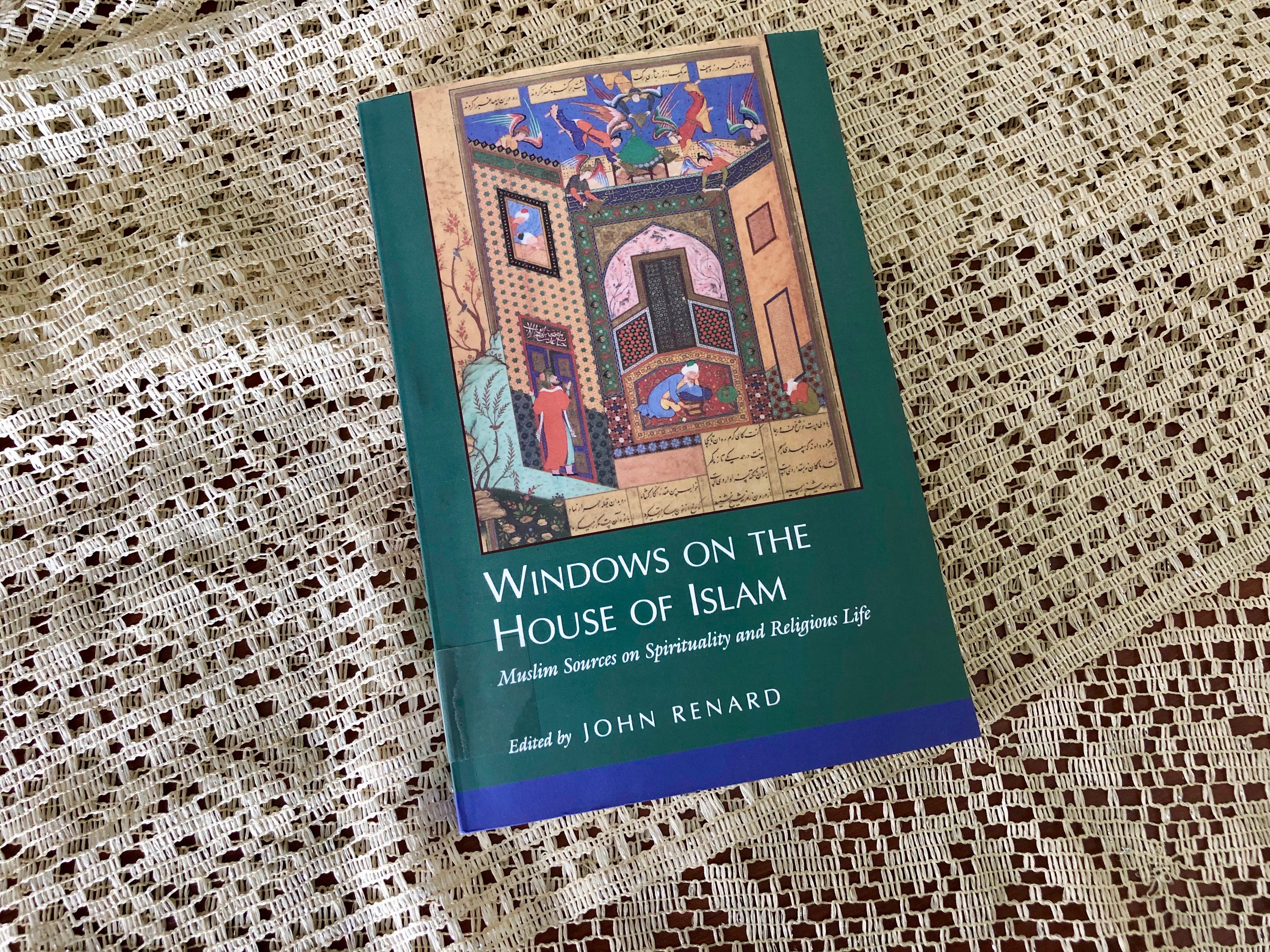 Elise Bellin, Librarian of the Islamic Resource Center, wrote this book review as part of an ongoing series that focuses on a range of books within the IRC collection as a service to the community.
Windows on the House of Islam: Muslim Sources on Spirituality and Religious Life
edited by John Renard © 1998 – ISBN:9780520210868
Islam is slowly being covered in the West by more main-stream authors in texts that better reflect the way in which the majority of its followers view their religion. It is still a long way from being universally seen that way, and so long as the agitators out there provide fuel on either side for hate and fear of the "Other," the longer it will take for titles that accurately reflect these issues and people to become the norm rather than the exception.
Across the country, in an effort to battle hysteria and bigotry, more and more schools and colleges are trying to expose their students to religions, ethnicities, and ways of life different from their norm so as to promote cooperation and understanding. However, finding texts that help in illuminating these issues can be hard when much of the world has scapegoated an entire people. Luckily, as stated earlier, Islam is slowly gaining a level playing field and titles such as Windows on the House of Islam have helped to gain that ground.
Windows on the House of Islam is a slightly older text book these days, but it laid the groundwork for use in classrooms for teachers instructing students on the basics of the religion and the culture surrounding its origin. Renard's book neatly divides a survey of Islam into seven easily digestible sections, each further divided into more specific chapters. Topics range from the birth of Islam, its divine providence and interpretation, to the role of women, the use of poetry, style, context of the religion, experiences, the list goes on and on. It is an excellent, if now slightly dated (having been printed in 1998, before events of 9/11 forever altered the dialogic landscape that all people in America, Muslim or non-, must face in the wake of a world consumed by fear) and occasionally oversimplified, text that is aimed at individuals at an undergraduate to beginning graduate level.
Founded in 2010, the Islamic Resource Center (IRC) is the first Islamic public lending library in Wisconsin. The IRC aims to provide resources to educators, students, health professionals, interfaith groups, and any members of the Milwaukee community that want an accurate understanding of the Islamic faith, its practices, and its people.