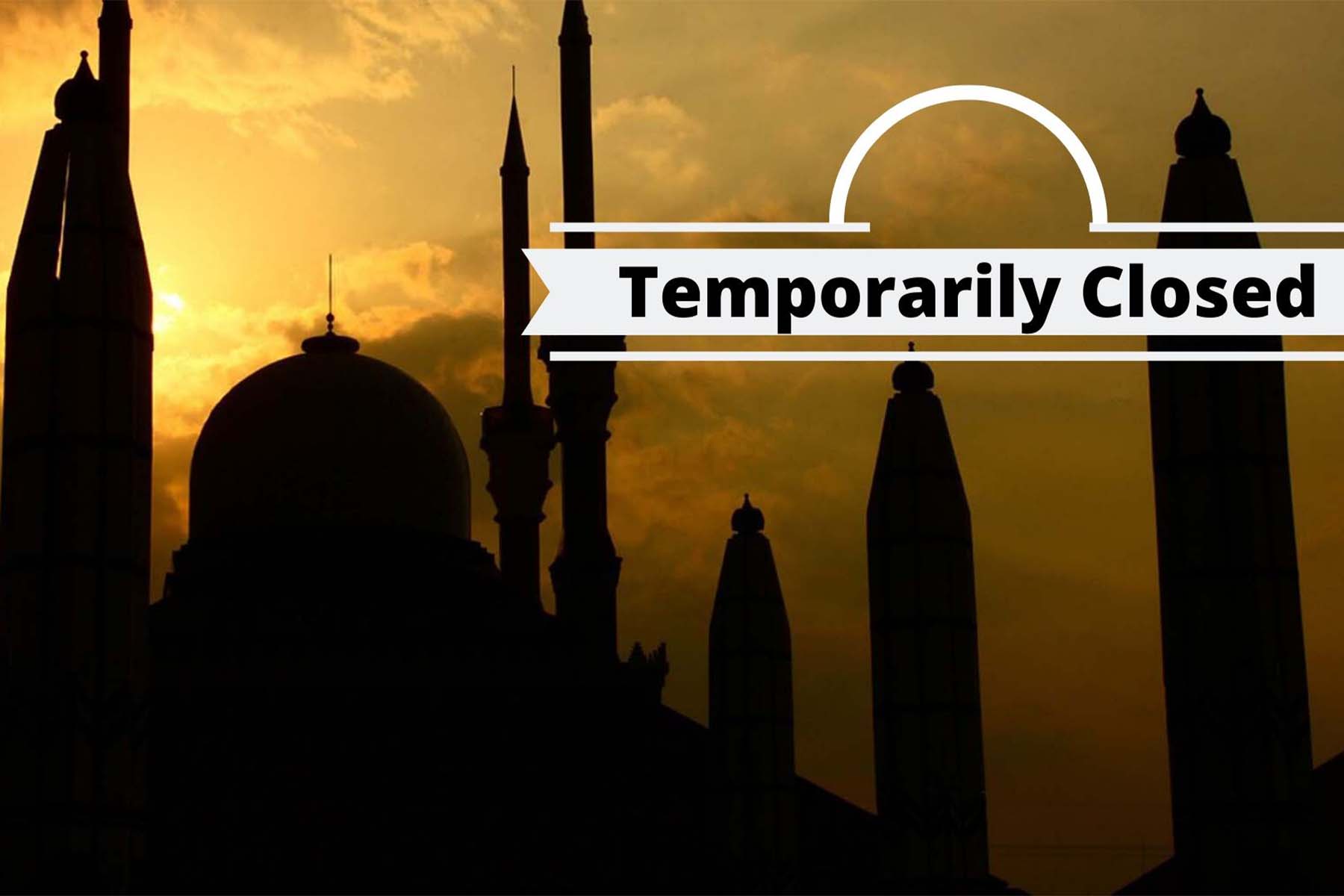 Last Wednesday, Islamic Society of Milwaukee leadership held an emergency meeting to respond to the corona virus pandemic. They immediately implemented Level 1 of the plan by cancelling all programing.
On Friday, Governor Evers made an official announcement of mandated K-12 school closings beginning on March 18.
ISM's Salam School (K-12) and many other schools closed immediately. Salam School posted its closing plan on its Web site. In keeping with the Governor's mandate, Salam School is extending its Spring Break for three days, from March 18 to March 29. According to the Salam plan, "depending on the decision of the Governor of Wisconsin, if the Covid-19 situation is still present, Salam School will switch to extended digital learning, effective Monday, March 30th until at least Friday, April 3rd."
Over the weekend, the CDC recommended that all gatherings of 50 or more be cancelled for the next 8 weeks.  But on Monday, President Trump went even further and issued guidelines saying people should avoid groups of ten or more.
All three ISM mosques, Milwaukee, Brookfield, and University, were closed as of last Thursday. The closings will remain in effect for the next 8 weeks in accordance with CDC recommendations, according to Imam Noman Hussain of ISM West. The Milwaukee Muslim Women's Coalition has closed the Islamic Resource Center for all group programs, but so far IRC is staying open, per current guidelines for workplaces.
At ISM, the measures taken are largely precautionary. "The staff is mostly working remotely from home," said Imam Hussain. Monday morning, ISM West board chair Br. Waqar Malik answered the phone.
"For someone who's always interacting with people, it's been a very big change," Imam Hussain said by phone.
The situation moved rapidly at the end of last week and over the weekend, and ISM was ready with a response. Initially, "the sick, elderly, and children were strongly discouraged from coming to the mosque," Hussain said. Programming was cancelled, including Friday Khutba, QAI (Quran Institute), Weekend Academy, CORE Academy, Sisters Weekly Lecture, Urdu Jalsa, and all private gatherings
By Thursday, Level 2 had gone into effect, and ISM, "shut down everything," the imam said. Friday prayers were cancelled and mosques were essentially closed.
"We're basically at level 2.5 right now," Imam Noman said. At Level 3, restaurants, businesses, and workplaces will close. Washington State and New York State already at Level 3. The City of San Francisco ordered its residents to "shelter in place." Due to a lack of coordinated response from the federal government, individual states, cities, and institutions are proceeding with caution upon the best advice available.
In Wisconsin, according to WTMJ Corona Virus Web site, there are a total of 47 active cases of Covid-19. The top three counties where there are outbreaks are Dane, with 10 cases, Fond du Lac with 11, and Milwaukee County with 13.
"Since everything was closed, we're trying to be creative and put all programming on line," Imam Noman said. The CDC recommendation for an 8 week shut-down of all gatherings above fifty "will include Ramadan for us" he said.
Ramadan 2020 will begin in the United States on April 23 and end the evening of May 23.
"This is very different for people," Imam Noman said. "The first time in many of their lives that the mosque is closed."
However, the Imam wants to remind the ISM congregation that "there is a precedent for this situation in Islam. Preservation of life takes precedence over acquisition of benefits."
And, he said, "You can pray at home. We will use our technology to connect. But this will force people to use their homes as a place of worship and to reconnect with family."