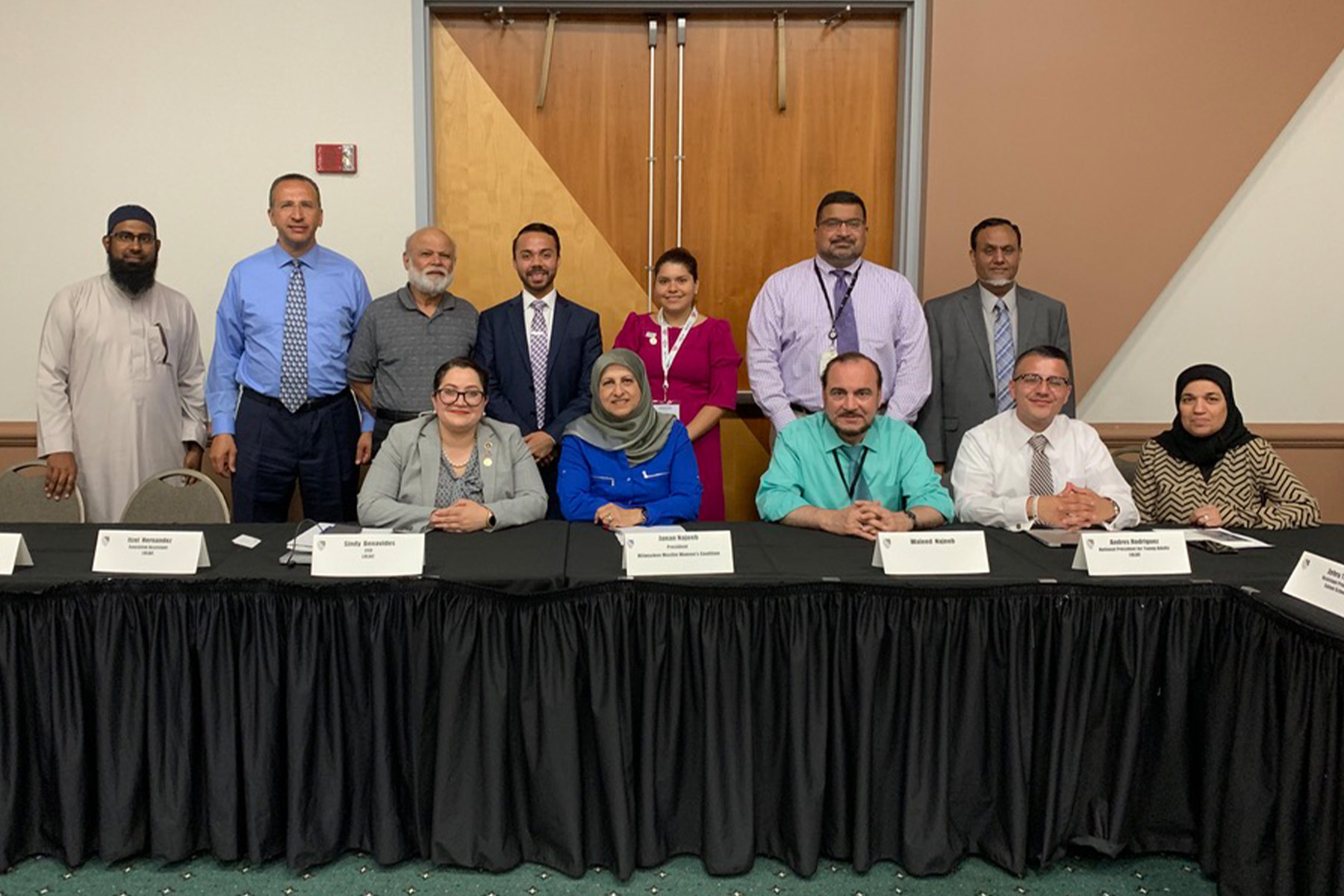 The League of United Latin American Citizens (LULAC) kicked off it's 90th national convention in Milwaukee this week.  As the oldest Hispanic civil rights organization in the nation, LULAC is expected to draw 25,000 people by the time it wraps up on Saturday.  Recognizing the power of the Latinx vote, nine of the Democratic presidential candidates came to Milwaukee to participate in a forum at the convention.  In exactly one year, Milwaukee will host the Democratic National Convention for the first time ever.
Although LULAC is non-partisan, its membership clearly leans Democratic.  President Trump's internment and family separation policies on the Southern border, his anti-immigrant stance, ICE raids and deportations were widely condemned.  LULAC was created 90 years ago to protect the civil rights of Latinos and Americans, leaders feel they are carrying the same burden today.
LULAC Chief Executive Officer, Sindy Benavides is the first woman and the youngest person to lead the organization in it's 90 year history.  Ms. Benavides called for a meeting with local Muslim leaders in the First Roundtable Discussion between the two groups at a LULAC convention, a "historic first."  Recognizing that it is an "incredibly difficult time to be Muslim and Latinx in the United States. Hate and intolerance are running rampant, and our communities are constantly having to prove our place in America.  Now more than ever, it is imperative that we come together as communities to fight inequality and injustice that we experience."   
The Latinx and Muslim leaders at the meeting agreed that theirs is a shared struggle.  Both communities face stereotyping and negative prejudice that prevent the achievement of full equality.  Stories and identities are packaged into specific narratives even though both groups are full of diversity, history and transnational identities.  The issue of immigration and the severe consequences to the safety and wellbeing of both communities was also addressed.
The First Annual Roundtable Discussion was planned to inspire movement into starting key dialogue and partnerships between leadership in the Latinx and Muslim communities.  The energy in the room clearly reflected a natural alliance ready to move to new levels.