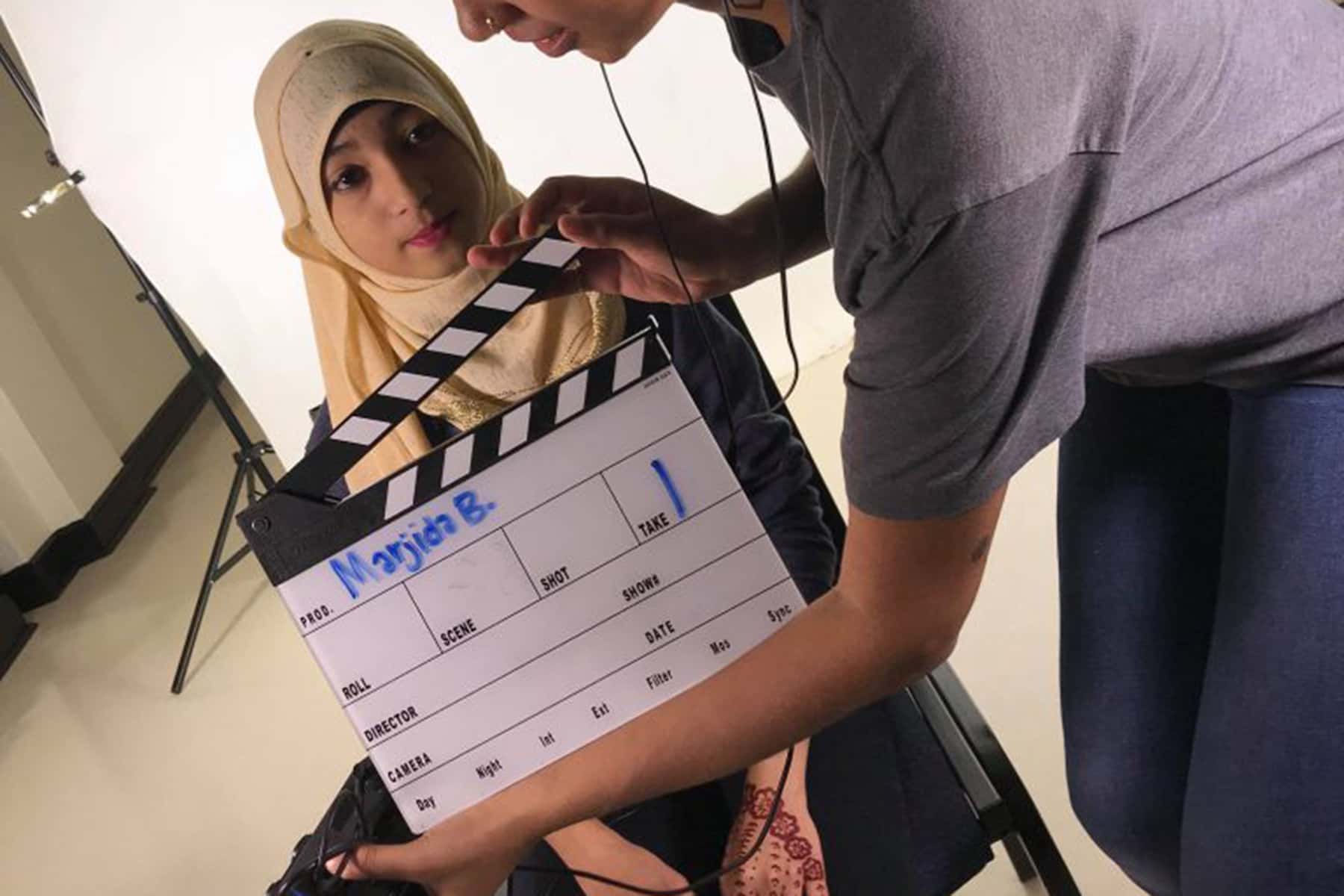 In the spring of 2018, James Madison Memorial High School in Madison embarked on an all school read of "Green Card Youth Voices: Immigration Stories from a Minneapolis High School." Over 2,000 students read immigration stories written by authors of their own age, and were introduced to the authentic and diverse stories of Minneapolis immigrants from thirteen countries.
The book inspired a more empathetic understanding of immigrants, and showcased the need for a similar publication featuring student immigrants from Wisconsin. As Green Card Voices planned the production of a book featuring stories from a high school in Madison, Wisconsin, they were contacted by the College Possible Milwaukee team, who hoped to collaborate and highlight the stories of immigrant students at Milwaukee high schools.
Through this connection, the idea of a book featuring student immigrants from both cities was developed. In late October, Tea Rozman Clark, Executive Director of Green Card Voices, and Refugee Immigrant Youth Ambassador Zaynab Abdi, met with the future authors from both high schools, prepared them for recordings, and answered all of their questions about the process.
The 30 Wisconsin students represent immigrants originally coming from 15 countries, Myanmar, Colombia, Thailand, Somalia, Afghanistan, Laos, El Salvador, the Dominican Republic, Honduras, Mexico, Syria, Nepal, Venezuela, Vietnam, and Kenya.
Through partnership with Pulaski High School's College Possible team, students have been paired with mentors to help with the editing process, as each essay is prepared for publication. The video recordings will be posted to the Green Card Voices website with free access to the public. Each published essay will also be accompanied by a link to the student's video narrative.
The finished book will be the fifth in the Green Card Youth Voices series, which works to generate awareness about the immigrant experience. The previous titles from Minneapolis, St. Paul, Atlanta, and Fargo, each featured 30 immigrant youth originally from 35 different countries.
Some students fled xenophobia, others came to be reunited with family, and all left behind loved ones. The stories show the tremendous resiliency, courage, and the hope that these young people maintained as they imagine their futures in this new country.
The project is made possible through the collaboration of Green Card Voices, Pulaski High School in Milwaukee, College Possible Milwaukee, and James Madison Memorial High School in Madison. On November 14 and 15, the Green Card Voices team recorded the stories of student immigrants at Pulaski High School in Milwaukee, followed by more recordings at James Madison Memorial High School in Madison on November 26 and 27.
The students prepared with six open-ended questions regarding their experiences, which they narrated during recordings. The recording transcripts are to be used as the basis for the personal essays by students.
The video narratives, as well as written personal essays, will be compiled and published as a multimedia book; "Green Card Youth Voices: Immigration Stories from Madison and Milwaukee High Schools." This project is expected to be completed in May of 2019, with a publication date in September 2019.