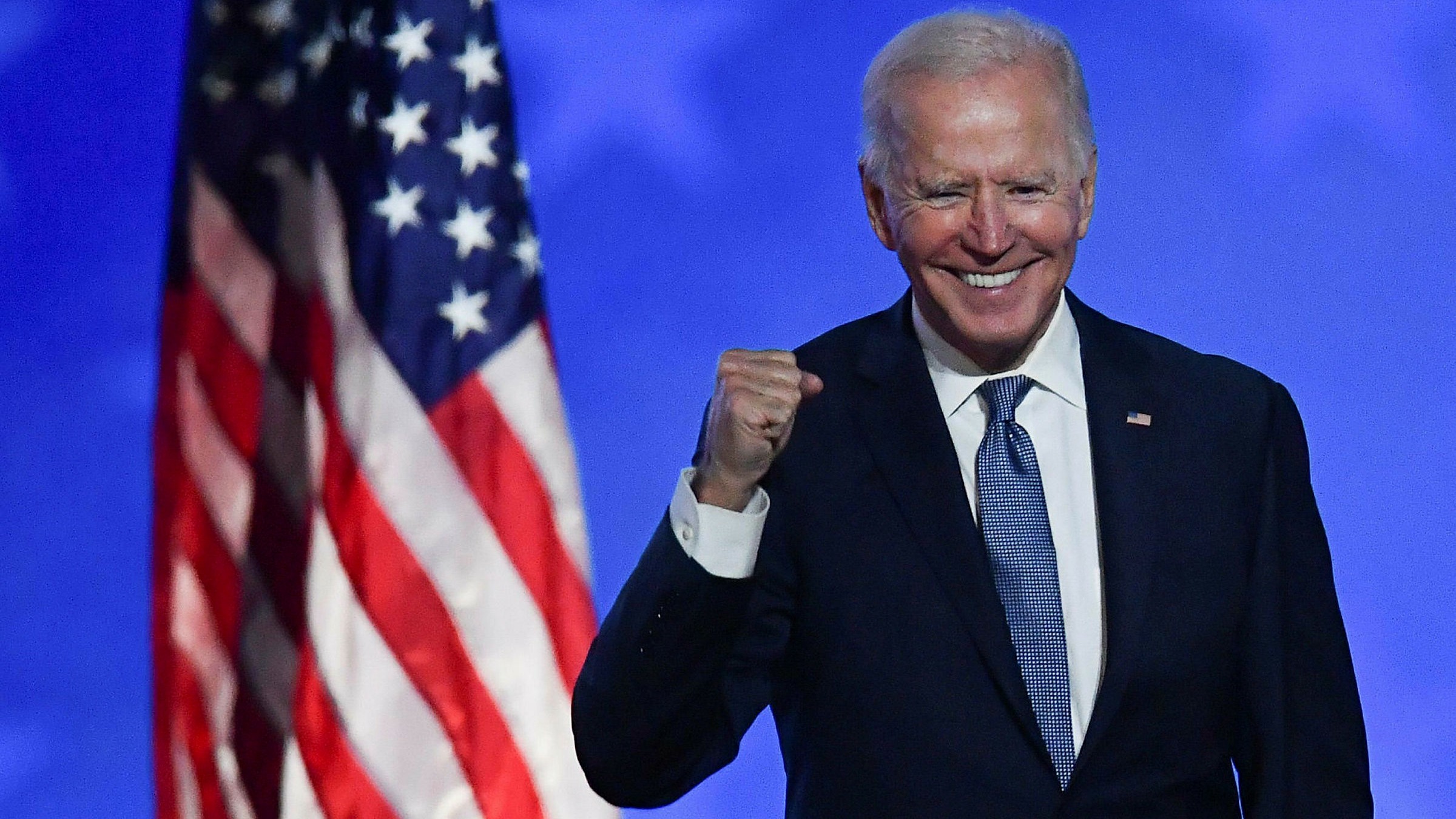 On his first day in office, President Joe Biden signed more than a dozen executive orders, revoking the travel ban on several majority-Muslim countries, rejoining the Paris Climate Accord and the World Health Organization, halting construction of the Trump administration's border wall and the Keystone XL pipeline, extending a moratorium on evictions and foreclosures, and strengthening the DACA program for immigrants brought to the United States as children—to name a few.
On the second day, President Biden issued 10 more orders that aimed at ramping up the federal government's response to the COVID-19 pandemic, including a mandate to wear masks on federal property and a vaccination plan. By Day 3, the new president had issued 30 executive actions and orders.
"It is truly a new day in America," Robert Reich, Chancellor's Professor of Public Policy at the University of California at Berkeley and Secretary of Labor in the Clinton administration, posted last week on Facebook.
At the beginning of Biden's first full week in office, the Wisconsin Muslim Journal asked several Wisconsin attorneys for their initial reactions to Biden's presidency and the new direction his leadership promises.
Revoking the Muslim ban
At top of mind for the attorneys was the Day 1 removal of the so-called "Muslim travel ban," which in 2017 restricted travel and immigration to the U.S. from seven Muslim-majority countries: Syria, Iran, Iraq, Sudan, Libya, Somalia and Yemen. (The list was adjusted, with countries added and deleted, and restrictions expanded during the Trump presidency.)
"The Biden administration sent a strong message by eliminating the Muslim ban" on its first day in office, said Wisconsin Court of Appeals staff attorney Soniya Yunus. "I'd like to see this administration continue to take an active stance against polices that maintain, or even promote, the systemic racism that has plagued this country since its inception."
Fulfilling his campaign promise by canceling the Muslim ban "will benefit Muslim families in Wisconsin and around the nation who have had family members denied entry into the U.S.," said Attorney Othman Atta, director of the Islamic Society of Milwaukee. "Unfortunately, the travel ban was symptomatic of widespread Islamophobia and anti-Muslim discrimination emanating from the halls of Congress. This needs to be addressed and legislation passed that will prevent discriminatory laws being enacted against Muslims or any other group."
For immigration attorney Sklkime Abduli, an immigrant herself and one of the attorneys who went to Chicago's O'Hare International Airport to help people who were caught up in the "sudden, overnight ban," cancelling it "was an important moment for all of us who believe in this work and everything that stands for."
The ban impacted families, students, professionals and workers. "Depending on the countries, they couldn't get any kind of visas," Abduli said. "Families were unable to reunite; international students who went home suddenly couldn't come back. Those problems appeared overnight."
Shortly after the ban went into effect, Abduli, a solo practitioner at Abduli Immigration Law, LLC, in West Allis, helped clients request waivers at consulates overseas. Awarding the waiver was completely discretionary and "as you can imagine, the denial rate was high," she said. Abduli quit taking these cases when she saw "that getting one granted was a unicorn. I didn't feel comfortable taking these because I felt it wasn't worth the time or money for the client.
"People who work in immigration have a lot of responsibility and they need to screen for lots of things; security is one of them. I don't want to diminish that," she added. "But that applies to everybody across the world. Why make it infinitely more difficult for some people because they happen to be from a certain country when there is no measureable reason to be harsher on them."
Now that Biden has addressed the ban, Abduli hopes the administration will review immigration laws and policies to insure fairness, she said. "We hear about people who have lived here for years and applied for citizenship only to have their citizen application stuck in processing because of TRIG issues (terrorism-related inadmissibility grounds). TRIG policies allow for extreme vetting; the problem is that they are loosely defined and sometimes unfairly applied, Abduli said. "You can have two identical cases and different outcomes."
It is important to remember the impacts on people's lives, she said. "People are in difficult situations. At least now there will be a return to normal processing, which is already not easy, but it will have one less hurdle in it."
Rolling back discrimination
That Biden "got rid of the Muslim ban right away signals a big turn-around from Trump's politics and agenda," said criminal defense attorney Aneeq Ahmad of Ahmad & Associates, LLC.
"For four years, all different minority groups have been suffering under xenophobia and racism," Ahmad said. "The plight that Muslims have had is not unique.
"The diversity of Biden's cabinet in culture and background, even just in appearance, is huge," he added. "It is a reversal of what Trump stood for."
"The battle against systemic racism and discrimination in our society, particularly against African Americans, also must be on the top of President Biden's agenda," Atta said. "I expect President Biden to roll back the efforts by Trump to limit or terminate the entry of refugees into the United States and to preserve and strengthen DACA. Our country is a nation of immigrants and has served as a haven for those fleeing war and persecution.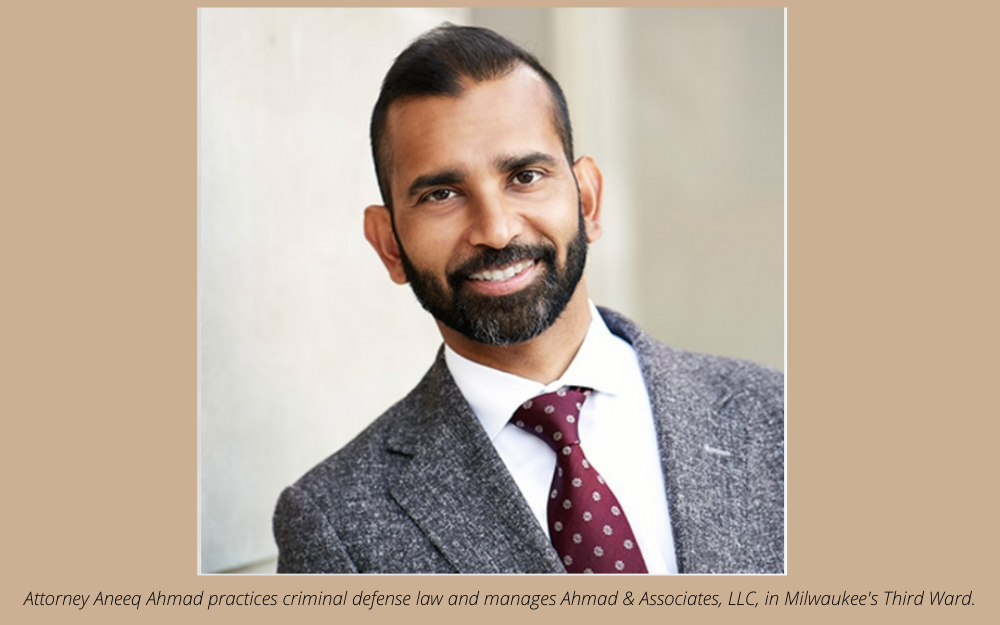 "President Biden has also indicated that he wants to create legislation that will provide a path to citizenship for the millions of undocumented immigrants in our country. Although this will not benefit many Muslims, I believe it is long overdue."
Tackling the pandemic with science and transparency
"The most significant issue facing President Biden is the pandemic," Atta said. "Thankfully, President Biden has promised transparency in providing data related to the pandemic and a return to decisions based on reputable science and scientists.
"I believe it is very important for Biden to use the Defense Production Act to accelerate the production and distribution of vaccines," Atta said.
"His stated 'one million a day' target is insufficient. If we can reach 5 million a day, we can have our nation covered in a couple of months. This will then allow President Biden to focus his efforts on reviving the economy, supporting small businesses (which are the backbone of our economy) and allowing students from kindergarten to college to return to their classrooms. These items will protect and support everyone in our state."
Setting a new tone
"Every president sets the moral and cultural tone for the nation," political commentator David Brooks wrote in a Jan. 21 opinion column in The New York Times. "Whatever is the attitude of the day at the administrative level trickles down through the government," immigration attorney Abduli agreed.
"It is outrageous what has happened in America in the last four years," criminal defense attorney Ahmad said. "From a moral standpoint, I find Biden more in line with Muslim values—treating people with respect and dignity, caring about supporting others.
"As a leader, Biden is someone I can respect, regardless of his politics. He is a person with integrity, in line with core Muslim values like compassion for other people and kindness. He has suffered in his own life—the loss of his wife and daughter in an accident, and later his son to cancer. He seems to be a God-fearing person, quoting from the Bible. He brings a much-needed change in leadership."
Feeling cautiously hopeful
"I am cautiously hopeful," said Abduli about the future of immigration policies. "I feel like it can't be worse than it was. At a very bare minimum, I hope we can stop the bleeding, that there can be some positivity about the good things immigrants bring to this country and that there will be a better sense of fairness."
"We've seen in recent years how overt racism became the norm under the Trump Administration," Wisconsin Court of Appeals attorney Yunus said. "It's certainly going to be a long road. This country's history of racism cannot be overturned in four years but I think sentencing reform, immigration reform, policies against the excessive use of police force and acknowledging international genocide, to name a few, all have the potential to diffuse the power white supremacists think they have. Policies that serve to unite this country have the potential to benefit all communities, including the Muslim community."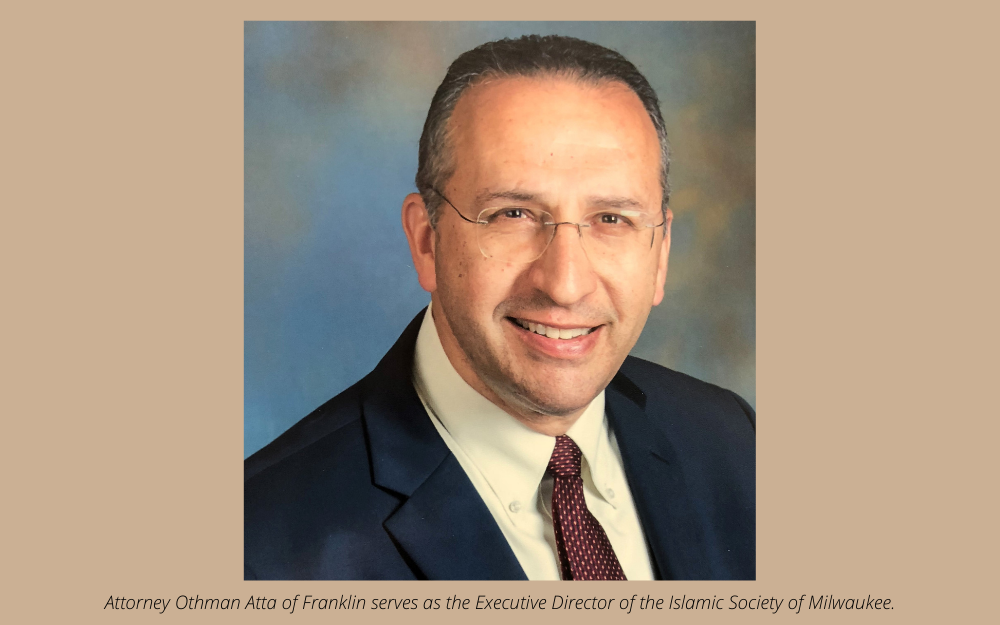 Atta too expects change to take time. He does not "expect the election of Biden to decrease the polarization that exists in our state and country," he said. "I believe Biden's political opponents will do everything they can to stifle his efforts. Sadly, the right wing in our country, and particularly the right-wing media, has learned nothing from their role in promoting lies, conspiracy theories, intolerance and disrespect for our nation's institutions, all of which contributed to the insurrection in our nation's Capitol.
"I am hoping for a number of policy changes from the Biden Administration, for new legislation and for a return to normalcy," Atta said. Among them, he lists:
Addressing climate change based on universally accepted scientific facts,
Raising minimum wage laws to reflect a living wage, and
Working on providing minimum health care to everyone in our country.
"Health care is a human right, and it is unfortunate that an advanced society like the United States has not resolved this issue," he said.
"On the international level, there is a great deal that should be done," Atta said. "Despite some problems that exist in international/multilateral institutions like the UN and WHO, it is important that the United States work with these bodies to benefit people around the world.
"The United States needs to establish and promote a moral human rights agenda that applies to all people," Atta said.  "We need to support the political and human rights of the Palestinians after decades of Israeli occupation and brutality (including renewing funding to UNRWA and establishing a Palestinian state), defending the Uighurs and the Rohingya from the genocide they are experiencing at the hands of, respectively, the Chinese and Burmese governments, and ending support of autocratic leaders in the Muslim world, particularly the corrupt Saudi, UAE, Syrian, Egyptian and other unelected regimes."