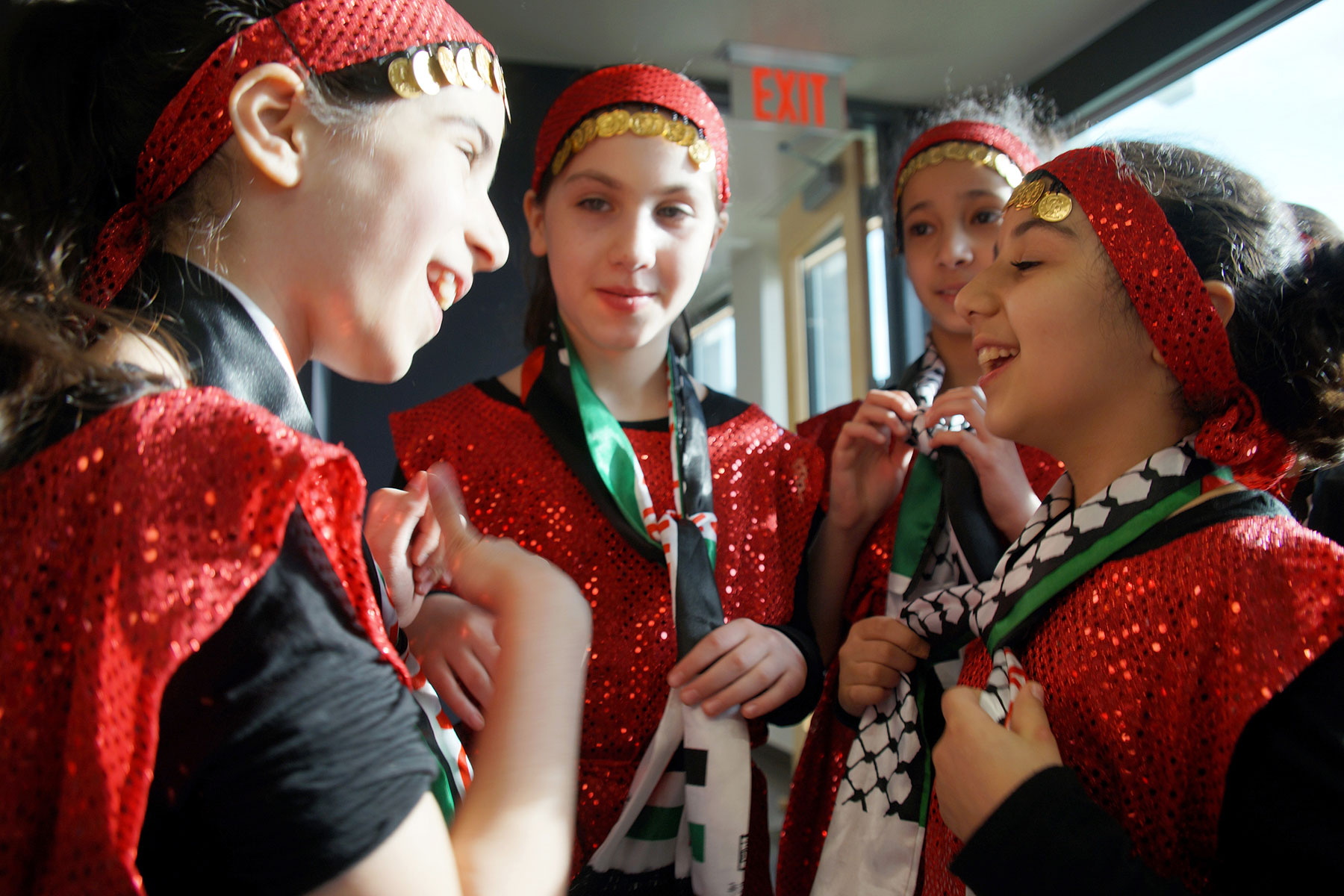 Arab American girls chat before performing debke, a traditional Arab folk dance, which combines circle and line dancing, at a 2018 celebration of Arabic culture at Milwaukee's Tippecanoe Library.
Milwaukee Public Library and the Milwaukee Muslim Women's Coalition collaborate to spotlight Arab American heritage this month with activities and programs at Milwaukee's new Mitchell Street Library, 906 W. Historic Mitchell St., Milwaukee.
Wait! Isn't April Arab American Heritage Month? 
Why, yes it is. But celebrating the contributions of one of America's most maligned ethnic groups is a good idea anytime, don't you think?
More about the timing in a minute. First, here's Milwaukee Public Library's July offerings that put Arab Americans in the spotlight.
MILWAUKEE PUBLIC LIBRARY'S JULY CELEBRATION OF ARAB AMERICAN CULTURE AND HERITAGE
Mark your calendars with these opportunities to experience Arab American culture:
Curbside Crafts for Children, ages 4 – 8: Children pick up an Eid Sheep Puppet Craft Kit at any MPL branch (not the Central Library). (Mitchell Street Library staff created 460 kits and distributed them to all MPL locations.) Stop by whenever the branch is open. Most libraries have the craft kits at the main circulation desk in brown paper lunch bags. When you get to the library or you are checking out, just mention you want to pick up the "curbside craft." One kit per child. They are available now until they are gone.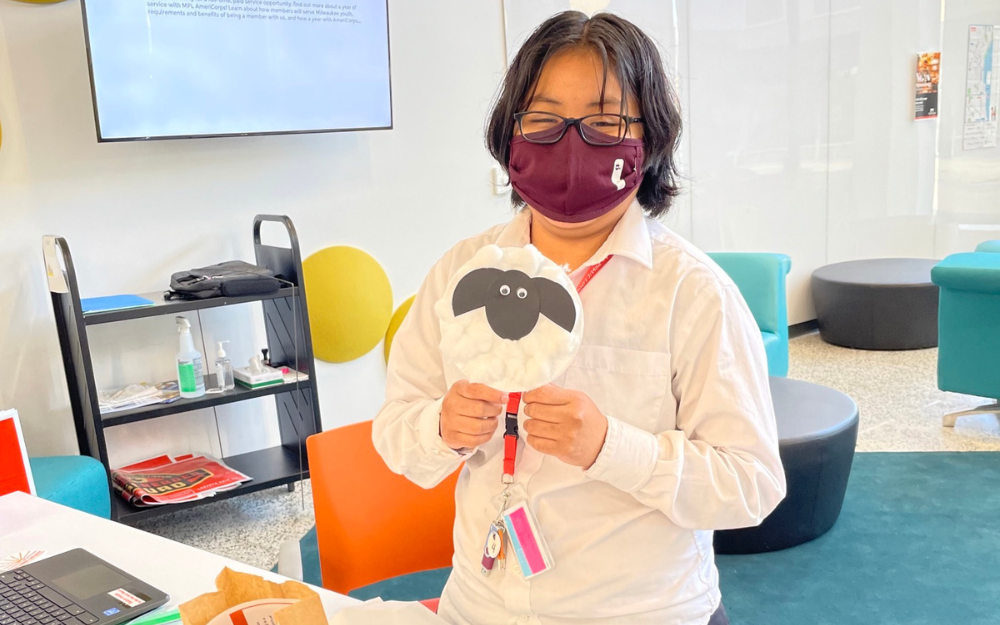 Mitchell Street Library intern Linda Perez Santiago helped assemble Eid sheep puppet craft kits for children.
The sheep puppet is a toy honoring the Eid. Muslims (many, but not all, Arab Americans are Muslims) celebrate Eid al-Adha this weekend to honor Ibrahim's obedience to God's command to sacrifice his son (God provided a sheep instead). The holiday is also an occasion to celebrate the return of pilgrims from Mecca.  
Mitchell Street Library, 906 W. Historic Mitchell St., in Milwaukee, hosts events in July to honor Arab American heritage.  
Three special events at Mitchell Street Library:
Lecture by Milwaukee Muslim Women's Coalition President and 2022 Milwaukee Rotary Club Person of the Year Janan Najeeb: What Everyone Needs to Know About Their Arab American Neighbors. Monday, July 18, 6 – 7 p.m.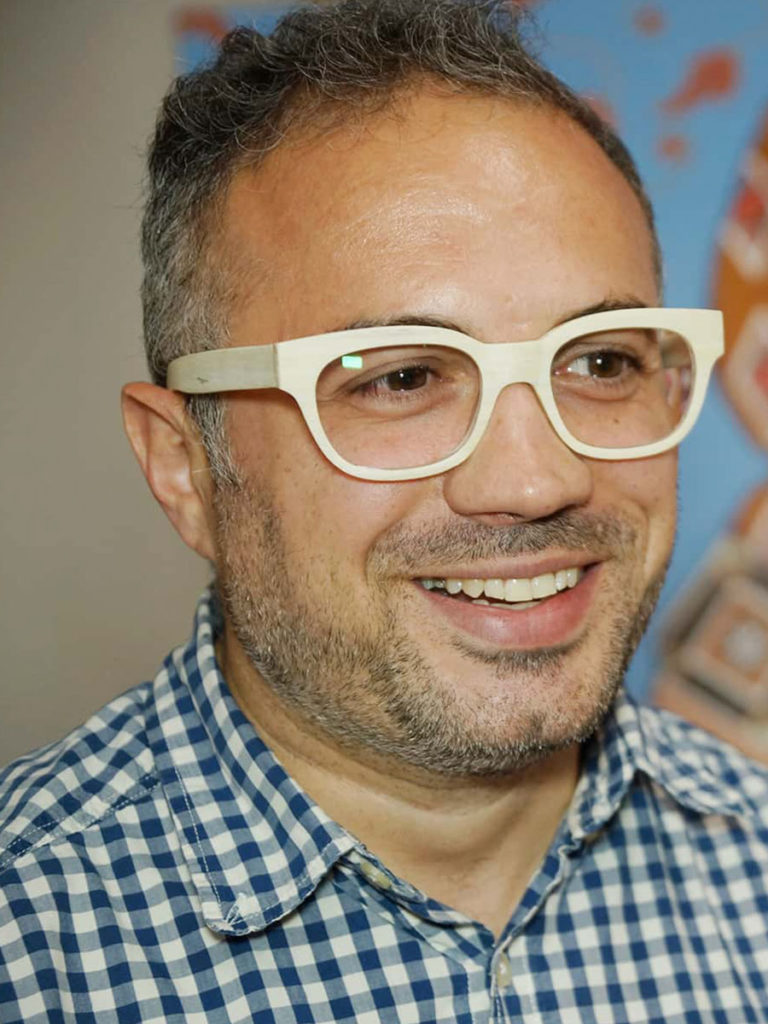 Syrian American artist David Najib Kasir
Meet artist David Najib Kasir: Syrian American David Najib Kasir is a Milwaukee artist/painter/muralist/curator whose work portrays personal narratives of life and cultural history. Kasir reveals his cultural identity in paint and designs so viewers can grow an understanding of the millions of voiceless Arabs living in chaos and disarray. By using beautiful traditional Arab designs called Zellige to dress the figures in his work, Kasir shows the beauty of a culture and the tragedy of its families as they try to hold on to it and to each other. He has a BFA in painting from Milwaukee Institute of Art & Design.
Tuesday, July 19, 6 – 7 p.m.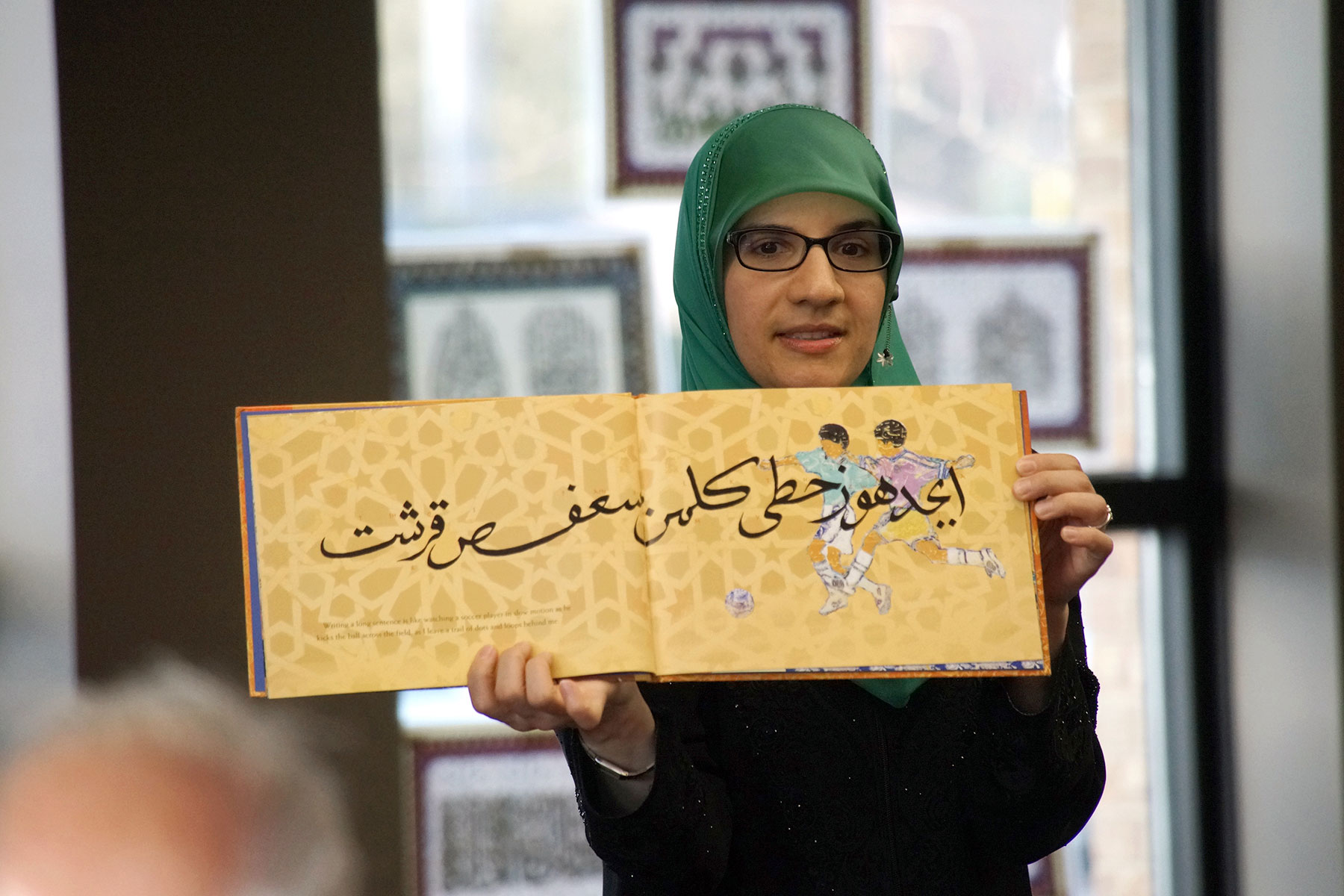 Milwaukee Muslim Women Coalition board member Ream Bahhur led an Arabic-English storytime at Tippecanoe Library in 2018. She will lead multi-lingual storytime again at Mitchell Street Library on Saturday, July 23.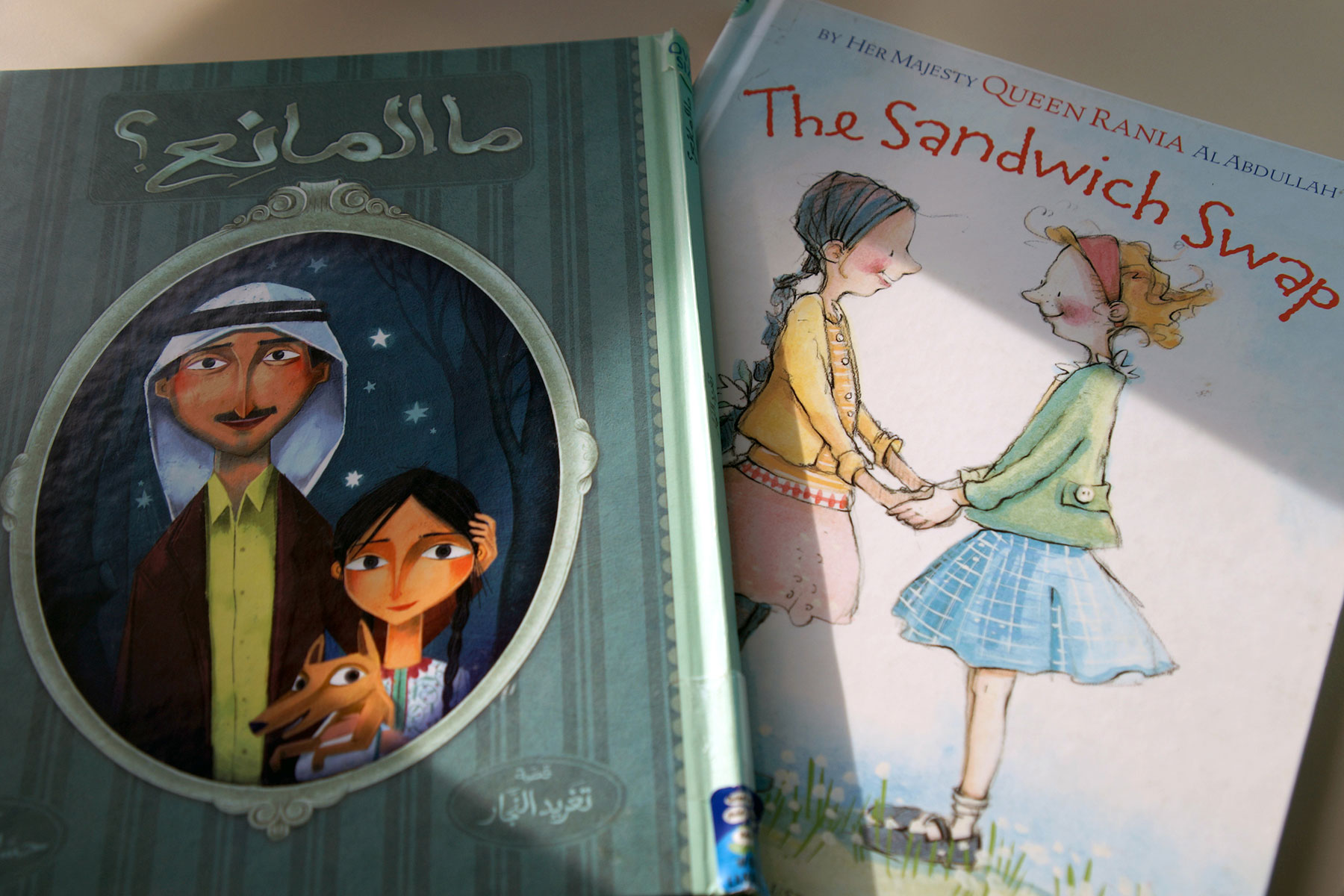 Mini Festival features music, fashion, stories, artmaking and food: Enjoy a live performance of Arabic instrumental music; Bilingual Storytime with Ream Bahhur, a member of the MMWC board with a degree in architectural engineering from Birzeit University and a master's degree in educational leadership; a fashion show of Arabic traditional clothing modeled by 7-12-year-old girls; button- and decoration-making using Arabic calligraphy; a sampling of English words derived from Arabic; and Arabic food and ice cream truck vendors. 
Saturday, July 23, 11 a.m. – 3 p.m.
In addition, MPL  librarians created lists of books (one for children and one for adults) featuring Arab Americans, their culture and heritage.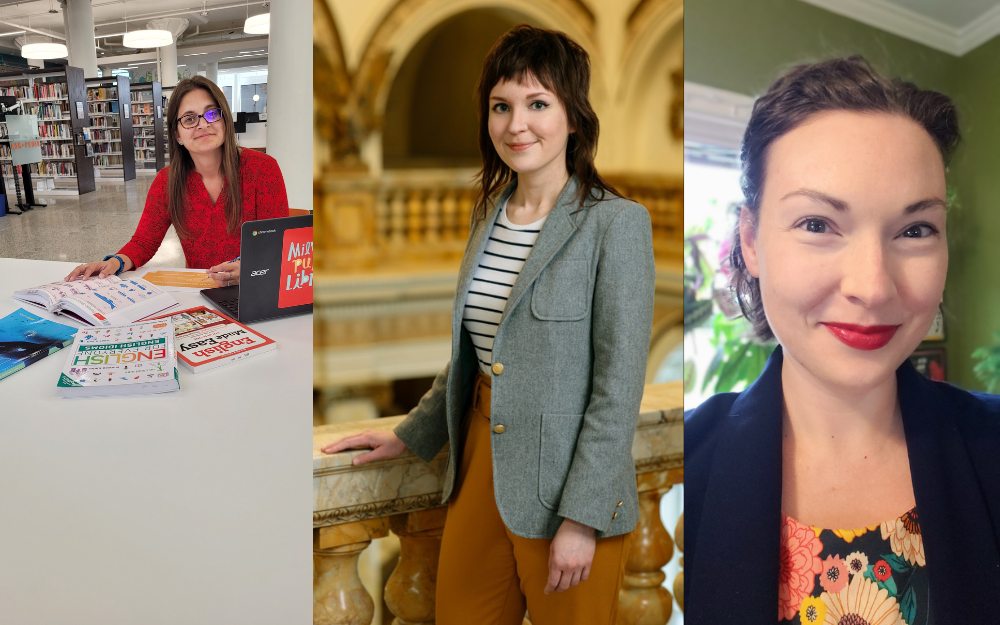 Librarians Becky Manz, Kelly Bolter and Fawn Siemsen-Fuchs collaborated with the Milwaukee Muslim Women's Coalition to plan Milwaukee Public Library's 2022 celebration of Arab American heritage and culture.
BACK TO THE TIMING, WHY JULY?
"We initially were planning all along for April, national Arab American Heritage Month," said Becky Manz, Mitchell Street Library Adult Librarian. A team of MPL librarians and MMWC staff starting working on plans at the end of 2021. As they worked through the usual event issues of coordinating participants' schedules, they also had an eye on local COVID numbers, Manz said. 
With the uncertainty, they decided to postpone the events until July, when the Eid al-Adha takes place this year. (It is not always celebrated in July as it is a lunar calendar rather than the Gregorian calendar. Therefore, holidays move forward about 11 days each year.)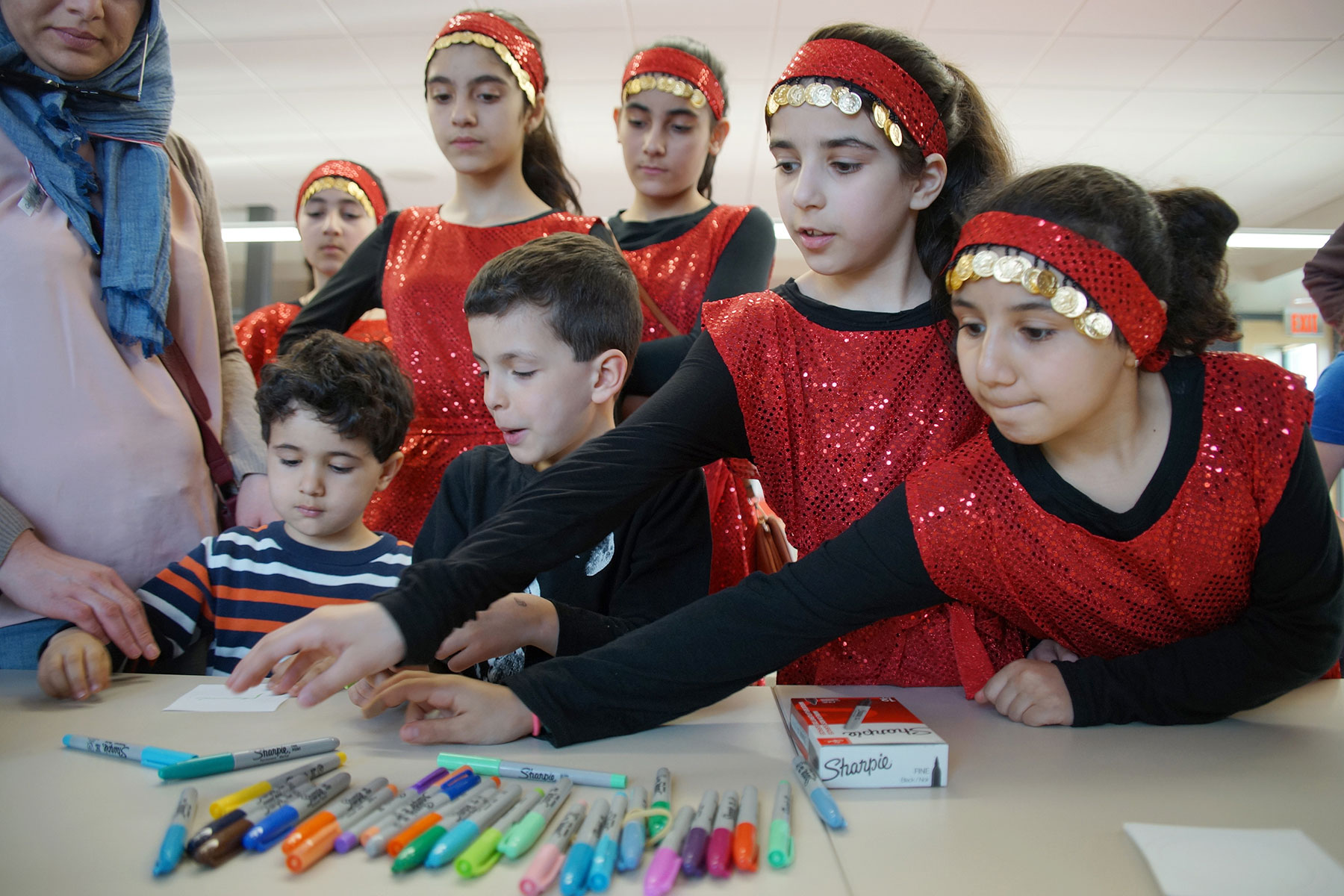 Arab American children enjoyed arts and crafts activities at the 2018 celebration of Arabic culture at Tippecanoe Library.
Milwaukee Muslim Women's Coalition and Milwaukee Public Library have cooperated to create Arab American heritage educational events for the past five years, Manz said. Previous events included a celebration of Arabic culture for children at MPL's Tippecanoe Library in 2018 and the inclusion of Arabic culture in Tippecanoe Library's Global Heritage Festival in 2019. This year's programming is the first month-long spotlight on Arab American culture. Before that, MMWC provided speakers on various topics for more than 10 years, she added.
"Two librarians now at Central Library who used to be at Tippecanoe have been involved from the beginning. When they thought of Mitchell Street Library as the location for these events, I joined in," she said.
Mitchell Street Library on Milwaukee's Southside was selected as a central, convenient location to many Milwaukee communities. "It's easy to get to us. We're right off the freeway and have free parking," Manz said. The Mitchell Street Library is also on multiple bus routes, she added.
What's more, this MPL branch has a "maker space" that includes a recording studio, filled with the latest audio and video technologies, and a kitchen and a kitchen coordinator who organizes cooking programs, Manz explained. "It's space for people to be creative."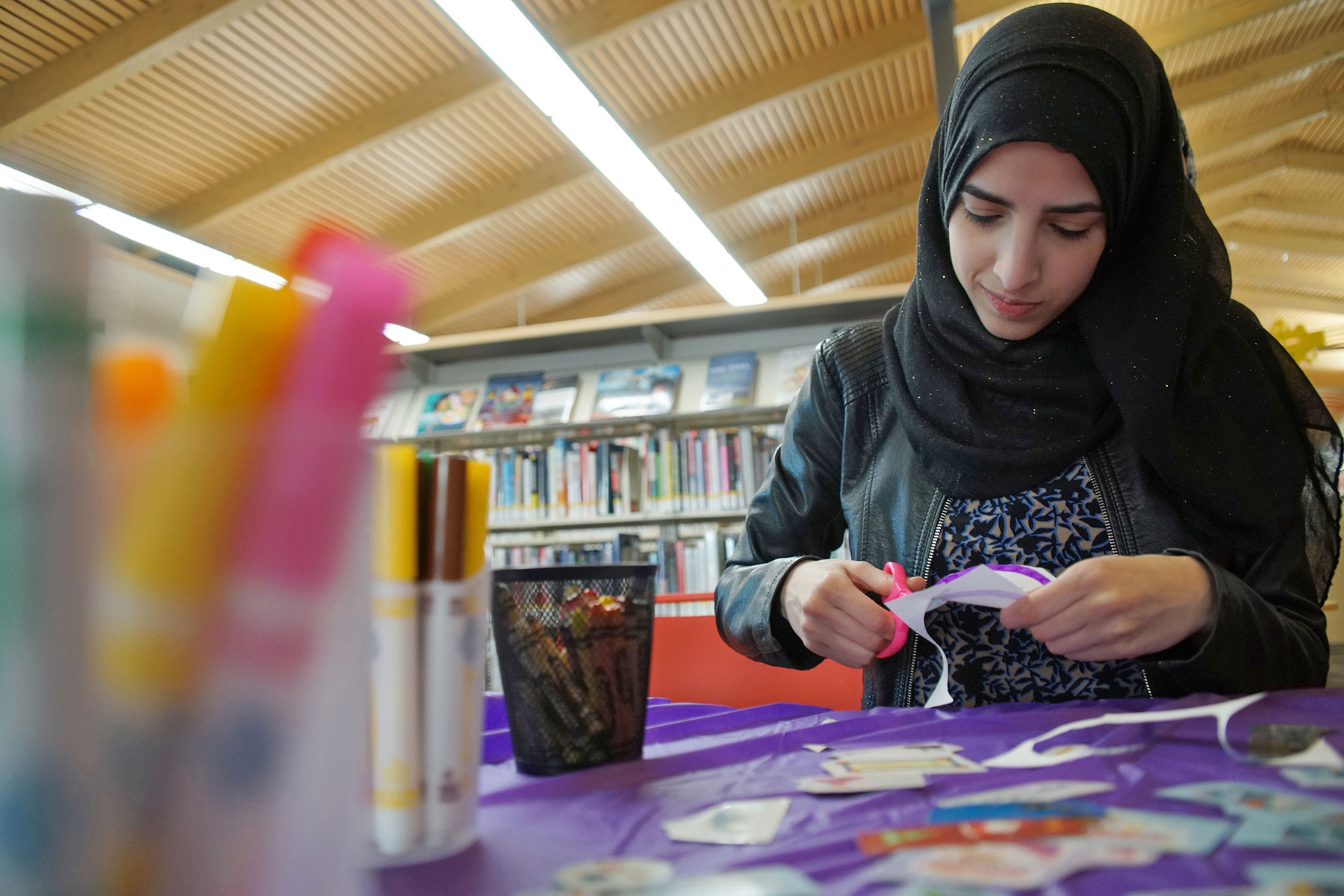 The new library branch opened in 2017, replacing the Forest Home Library at 14th Street and Forest Home Avenue that served this area from 1966-2017. It is a $6 million renovation of a spacious historic department store.  Milwaukee historian John Gurda described the new 23,000 square-foot library, the city's largest, in an article for the Milwaukee Journal Sentinel.
Although in a predominantly Hispanic neighborhood, the Mitchell Street Library draws a diverse crowd and many value the opportunity to learn more about neighbors in other communities, Manz said. The librarians also see value in creating opportunities for patrons to learn about other cultures, she said. In addition to cultural programming, Manz facilitates a popular weekly English Conversation Hour on Zoom that has attendees from throughout the world with various levels of English (Tuesdays at 4 p.m.).
"We also have teen interns working in the library," Manz added. Noting that intern Linda Perez Santiago helped the Mitchell Street Library staff make the 460 sheep puppet craft kits.
NATIONAL ARAB AMERICAN HERITAGE MONTH
The United States Department of State declared April National Arab American Heritage Month in 2021. Prior to that, the media organization Arab America had been campaigning for a month to recognize the contributions of Arab Americans and disseminate accurate portrayals of Arab Americans to counter widespread stereotypes. Arab America is a national media organization whose purpose is to promote an accurate image of the Arab American community and the Arab world. National Arab American Heritage month is considered by some a chance to focus on good news to balance all the bad rap Arab Americans have faced.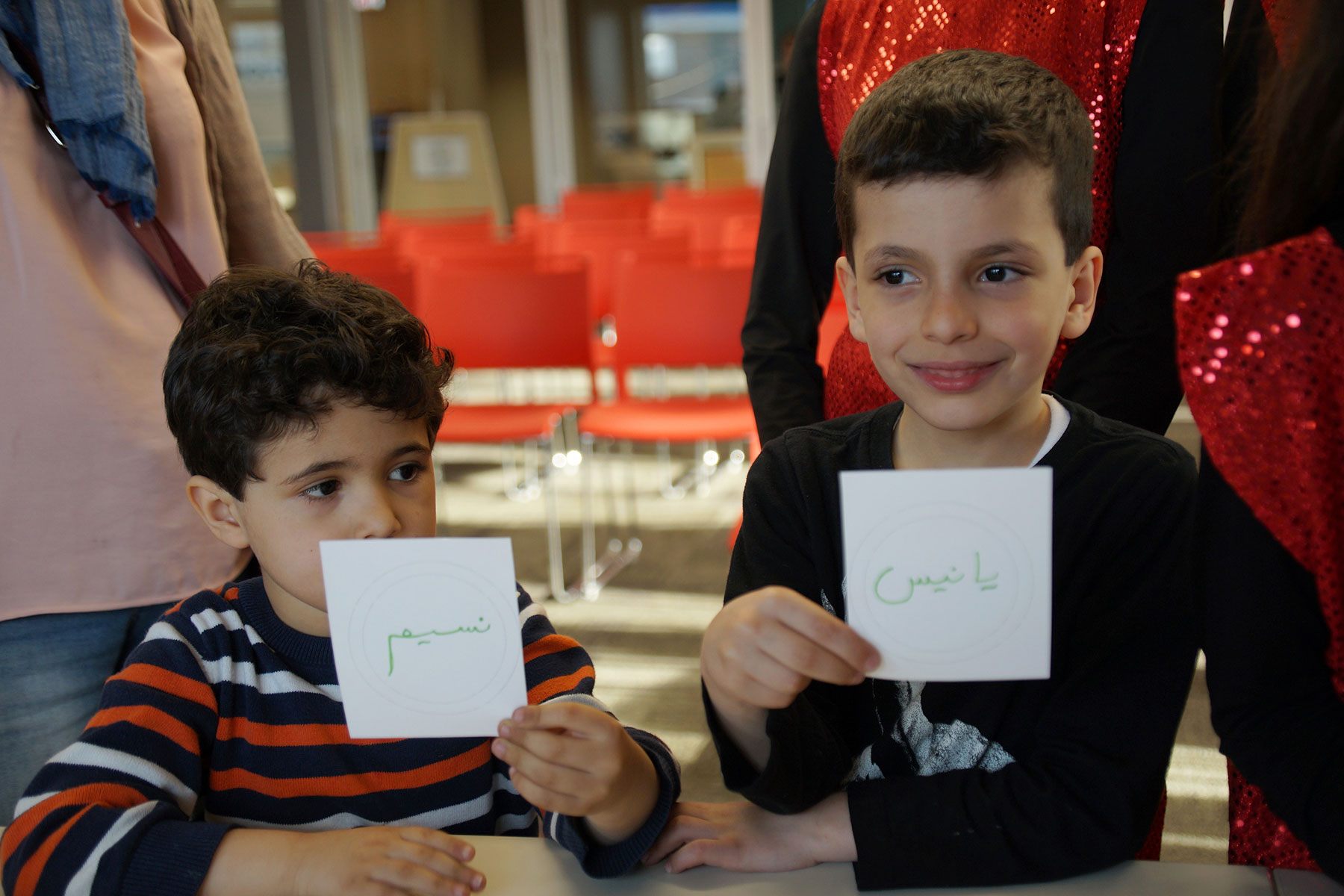 With close to four million Arab Americans in the U.S. today, a 2020 resolution presented in the U.S. House of Representatives expressed support for the recognition of April as Arab American Heritage Month partly because "there is a need for public education, awareness and policies that are culturally competent when describing, discussing or addressing the impacts of being Arab American in all aspects of American society." 
It also highlights the need to recognize "the incredible contributions" Arab Americans have made "to every aspect of American society, in medicine, law, business, technology, civic engagement, government and culture for over a century" and noted that "people of Arab descent have shared their rich culture and traditions with neighbors and friends, while also setting fine examples of model citizens and public servants."