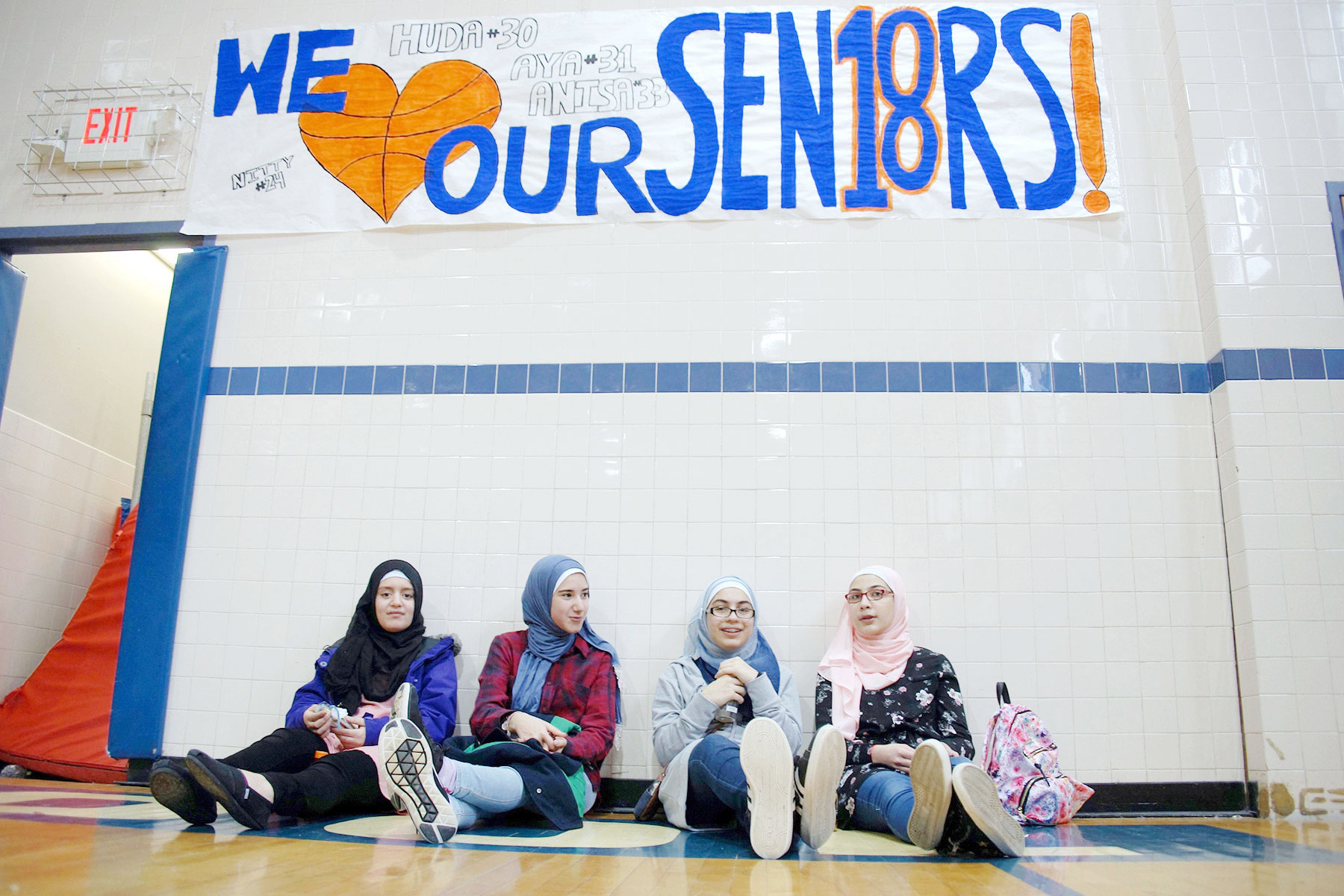 Hundreds of middle and high school students attending Milwaukee's Salam school participated in its annual Student Convention on February 24.
The senior class has organized the school program annually since 2010, with all arrangements and planning done by the Salam student body. For 2018, senior Mutaz Hamdan was leader of the Convention effort.
"It is my hope that students gain better understanding of our faith from these strong messages, and learn a lot during our day of sessions," said Hamdan. "Each year I have attended, I have looked forward to the outside speakers who share very different perspectives. They have helped me to gain a lot of knowledge."
The all-day event focused on different aspects of Islam and being a Muslim during sessions, with speakers, a discussion panel, prayer time, and a big dinner with special entertainment. This year's theme was Allah's Love and Mercy.
Speakers included Ala Mohammad, Janan Najeeb, Sheikh Ziad Hamdan, Othman Atta, and Amal Haidar, with sessions lasting from 11:00 a.m. until 8:00 p.m.
"Next year, I honestly hope to make the Convention better than any previous year, said Samier Saleh, a junior at Salam School. "I want to see even more students attend, and have everyone remember the event."
Saleh's family came from Palestine, and he has enjoyed attending Salam School because it is like any other regular public school, but he gets to learn and read more in Arabic historical Islamic studies are included.
The audio segment was recorded live during Ala Mohammad's presentation to the high school class, with images taken of various sessions during the part of the all day program.