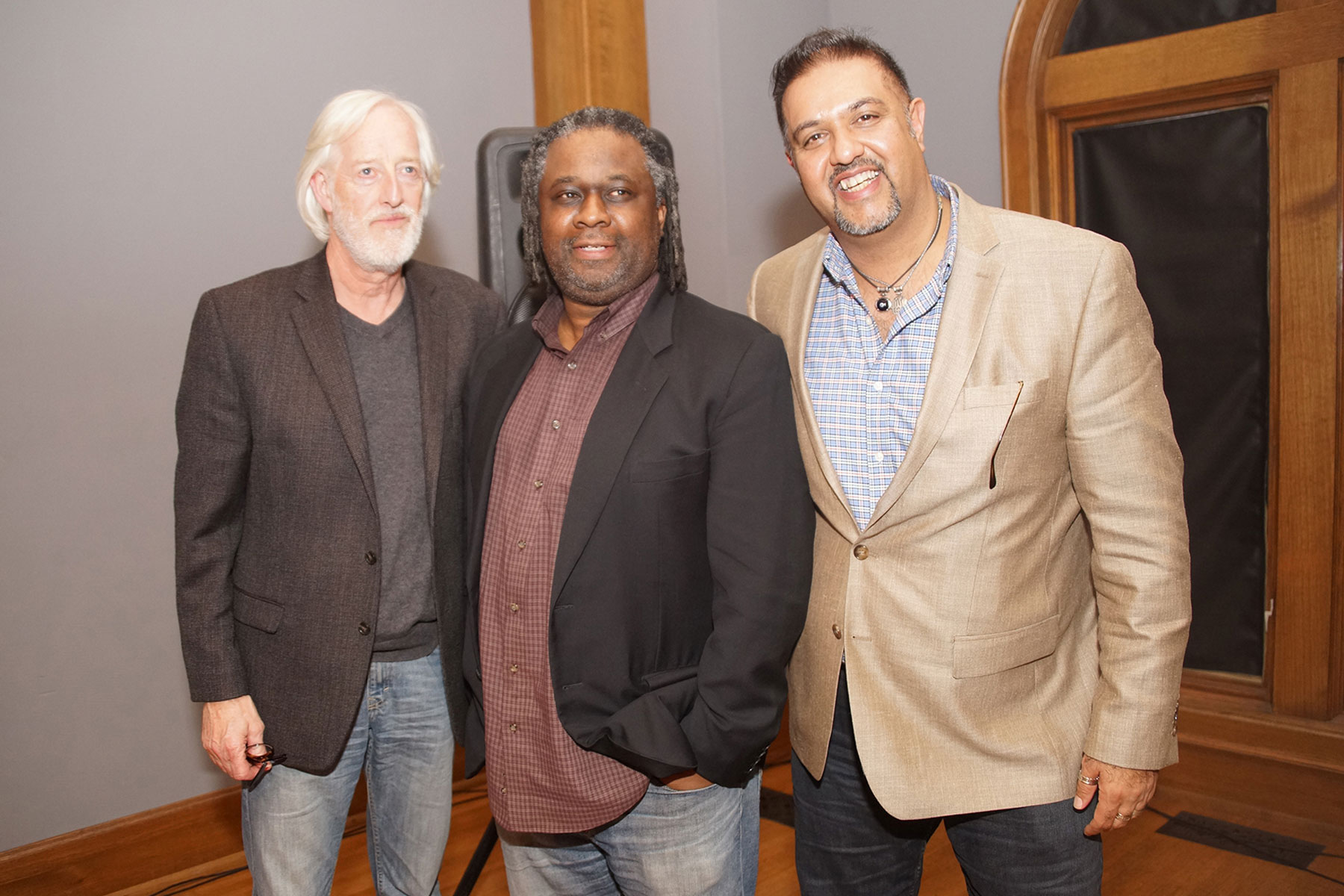 The Friends of the Charles Allis invited the public to a special panel discussion with two internationally acclaimed storytellers, African filmmaker Salim Amin and Milwaukee-based photographer and filmmaker Chip Duncan, about their mission to help soften barriers to thoughtful exchange across the greater Milwaukee community by sharing the heartening journey of emergent African peoples through film and photography.
The companion exhibit Inspiring Change: The Photography of Chip Duncan and Mohamed Amin runs through October 21 and features the work of Duncan, alongside acclaimed African photographer Amin (1943-96), the Kenyan photojournalist responsible for exposing Ethiopia's famine crisis globally in the 1980s.
The exhibition showcases photography as a catalyst for broad, lasting, and impactful change. Three separate galleries of photographs and documentary videos were designed to guide viewers through Duncan's approach to photographing in the field as well as his view of Africa from the perspective of a writer and filmmaker. Amin's work, pulled from the vast Camerapix archive now run by his son Salim, shows images of Africa through the decades, following war, political upheaval, famine, and disaster, seen through the lens of a man dedicated to inciting change through images.
Chip Duncan continues to document effects of war and humanitarian crises on everyday people in over 40 developing countries around the world. His numerous projects include chronicling health care conditions in Burma for Relief International and Save the Children in the Afghanistan countryside, and working on livelihood, health, and education initiatives in rural Kenya with the Loisaba Community Conservation Foundation.
Duncan and Amin's work is on display at a time when reaching across cultural, economic, and philosophical divides is becoming increasingly difficult in local communities. At the public discussion, a shorter version of the 90-minute documentary "Mo & Me" was screened, to allow more time for the panel talkback session. Members of the audience were all given a free DVD of the entire film.
Salim Amin, son and only child of Mohamed "Mo" Amin, undertook a journey of recollection and reflection into the life of the frequently absent, globe-trotting father he loved, revered and feared. Training his camera lens across continents, Mo Amin's thirst for breaking news put him repeatedly in harm's way. The film is underpinned by extraordinary images from the vast Amin archive that frame Mo's life as it unfolded in a vivid and grisly environment of international politics.
Brad Pruitt, executive director of America's Black Holocaust Museum, moderated the discussion with Salim and Duncan following the film. This audio was recorded live during that talkback session, with images that highlight the evening's atmosphere.