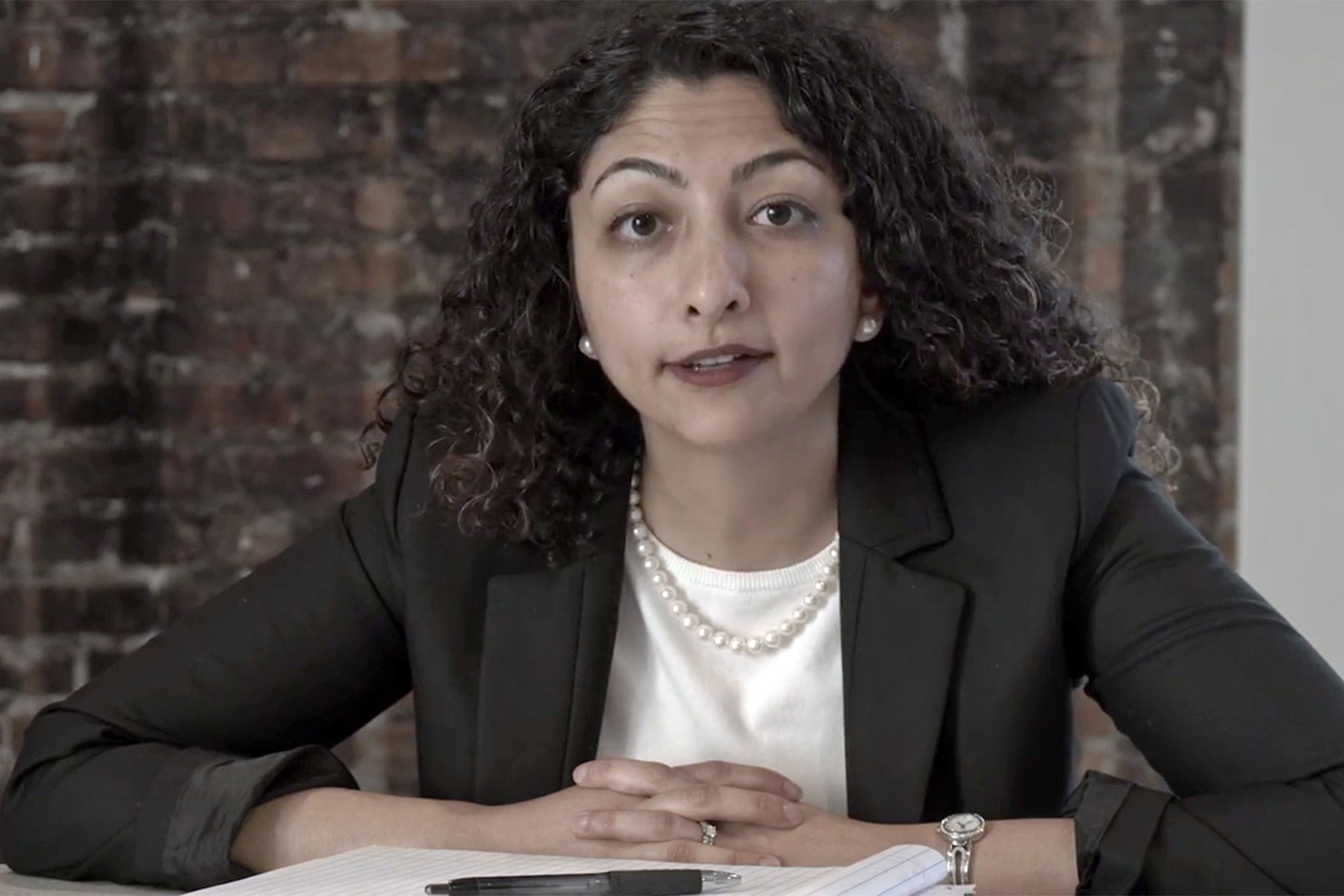 Madison attorney Shabnam Lotfi recently announced that she is running for the Wisconsin State Assembly seat being vacated by retiring State Representative Terese Berceau in the Democratic primary set for August 14.
The 77th District comprises the near west side of the City of Madison, including much of the University of Wisconsin campus, as well as parts of the City of Fitchburg, the Village of Shorewood Hills, and parts of the Towns of Blooming Grove and Madison.
"The 77th Assembly District stretches from Observatory Drive to Allied Drive," Lotfi said. "After listening to friends and neighbors, I'm convinced we need a progressive young voice who'll continue the fight for the diverse interests in this district and be an Assemblyperson for everyone."
At the age of four, Lotfi and her parents fled war-torn Iran and immigrated to the United States. She said it's her memories of living surrounded by war that made her an advocate for peace and gave her passion and appreciation for the adoptive country and state she calls home.
"A millennial woman of color with a different-sounding name might not be the first person you think of as someone who has a shot at winning a tough race for the State Assembly, but I actually think my journey is what has prepared me for this moment," Lotfi said. "It's what led me to study law at UW, what led me to start my immigration law practice here in Madison, and what gives me a unique understanding of the residents of this district."
The 35-year-old Lotfi lives in Shorewood Hills with her husband who she met while both were students at UW. But it's her personal journey that has given her an appreciation for the diversity of the district.
"When you've smelled death, felt the heat of bombs, and heard the screams of women, it sears into you a pretty deep conviction in terms of being an advocate for gun control and the safety and rights of women and children," Lotfi said. "But those childhood experiences also gave me a real appreciation for the unique opportunities we have as Americans—opportunities that people in most other countries don't have—and our duty to fight to protect our freedoms."
Lotfi plans to focus her campaign on four key issues: the University of Wisconsin, the environment, government reform, and creating a better future for kids.
"If there's one word that describes most of the people I talk to, that word is exhausted," Lotfi said. "People are tired and frustrated, and they're turning off the news because they find it toxic. Our community doesn't believe government is working for us. We believe the establishment is bought and paid for. I'm running for the Assembly to make government work for us."