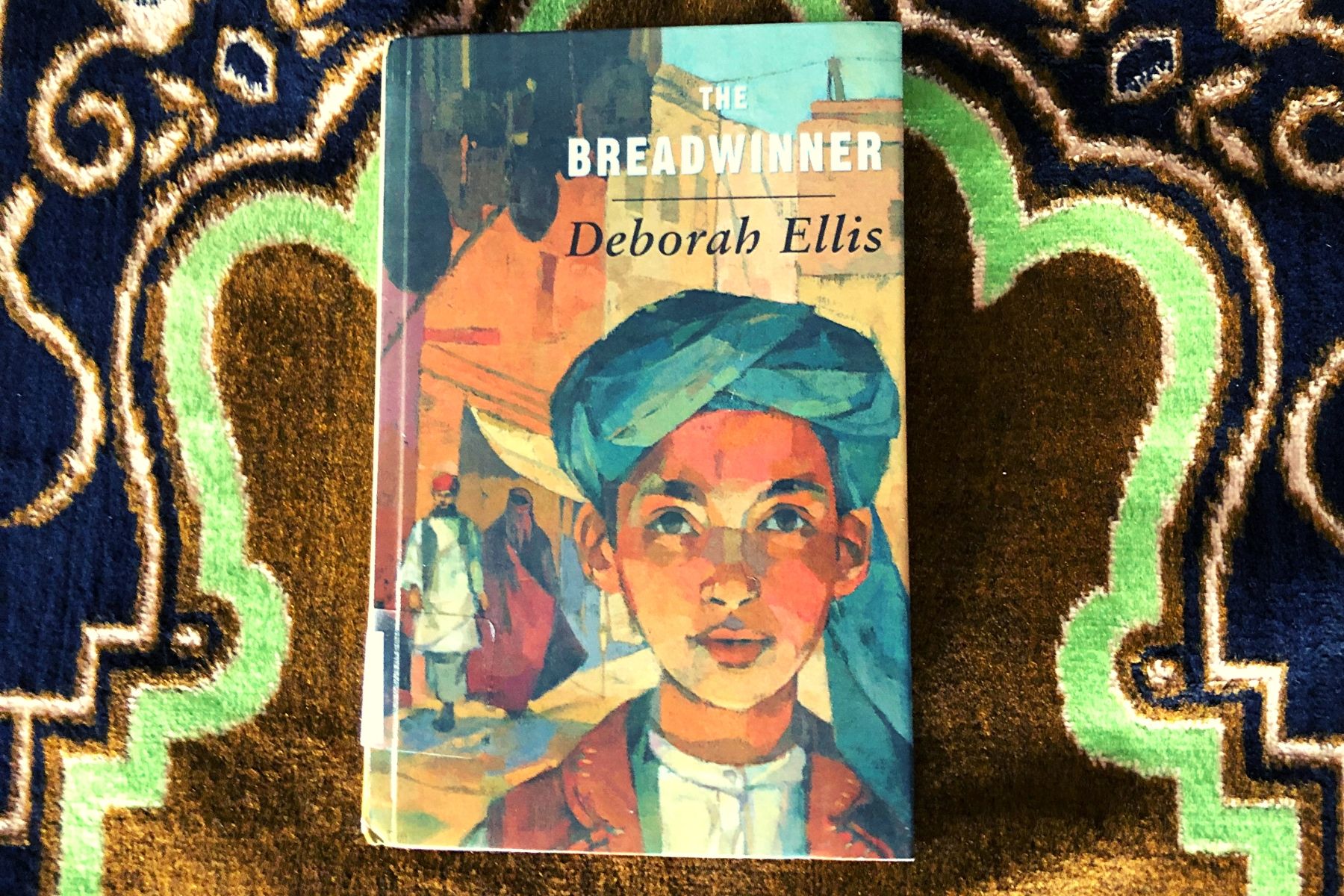 Elise Bellin, Librarian of the Islamic Resource Center, wrote this book review as part of an ongoing series that focuses on a range of books within the IRC collection as a service to the community.
The Breadwinner by Deborah Ellis (2000)
ISBN: 9780756939175
Deborah Ellis is a multi-award-winning author with over thirty titles to her name, she focuses on bringing people, especially children, together through the power of story. You may well recognize her name since today's title has been around in one form or another for the past twenty years and about two and a half years ago it was brought to life on various streaming services for a new generation of children.
That book is The Breadwinner, in which, in defiance of Taliban decree, Ellis' main character, Parvana, an eleven-year-old girl who has never known her beloved Afghanistan to be at peace, must dress as a boy and go out into the world to earn money for her family when her already disabled father is imprisoned. With no living older brother and only one sister too old to pass for a boy, a mother, and two very young siblings, no one else who could do the job. Parvana's story is told with compassion and dignity, in a manner that is easily digestible to children.
Through Parvana's story, elementary school readers are introduced to many of the conditions and issues of those living in war torn areas, especially during the turn of the current century. Children are introduced to some of the history of Afghanistan. They learn of the near constant invasions the Afghan people have faced, whether it be from the Persians, Alexander the Great, the British and Soviets, or as of a few years prior to the book, the Taliban. They are shown how extremists twisted language to serve their purposes and in a roundabout way some of the why that they do it. She shows that even those living under these individuals do not all necessarily believe in the twisted logic of the oppressors even as they are forced to obey. Women and girls are shown to be interested in learning and education with the family of the protagonist having two educated parents and Parvana stating that she wishes she could go to school and regretting an earlier (pre-book) wish to escape school, if only for a few days.
Throughout the book there is talk of war, a sibling who has died, bombings, loss of limbs, and the like but there are discussed in a fairly gentle and hopeful manner. It is a complicated story with complicated motives, characters, and histories. There is a sense of sad reality that nonetheless stays simple enough for elementary readers to grasp and connect with.
The Breadwinner is the first in a trilogy and has been a go-to modern-day classic that is often found in national elementary school literary competitions, has numerous awards, and is probably one of the most honest and open accounts of life in a warzone aimed at children that is out there. Common Sense Media suggests the book is best for those 11 and up.
Founded in 2010, the Islamic Resource Center (IRC) is the first Islamic public lending library in Wisconsin. The IRC aims to provide resources to educators, students, health professionals, interfaith groups, and any members of the Milwaukee community that want an accurate understanding of the Islamic faith, its practices, and its people.