As we leap into a new year, on the cusp of a new decade, many of us feel inspired. We dream about the lives we want to live, full of accomplishments, loving relationships and happiness. We consider the person we want to be – trustworthy and compassionate, strong and brave. We envision the community – even the world – as it should be. And we set goals—what we need to do as an individual and a community to make our dreams come true.
The Wisconsin Muslim Journal approached this turn of the calendar by asking a few people in the greater community about their goals for 2020. Defining "community" as "an interacting population of diverse individuals in fellowship," we included not only Muslim brothers and sisters, but also fellow Wisconsinites with whom we share interests and mutual support.
We hope through sharing goals for the New Year, we will inspire each other to work on our dreams for a better future. And we invite you to participate. Post your goals for 2020 and a selfie on the WMJ Facebook page: https://www.facebook.com/wisconsinmuslimjournal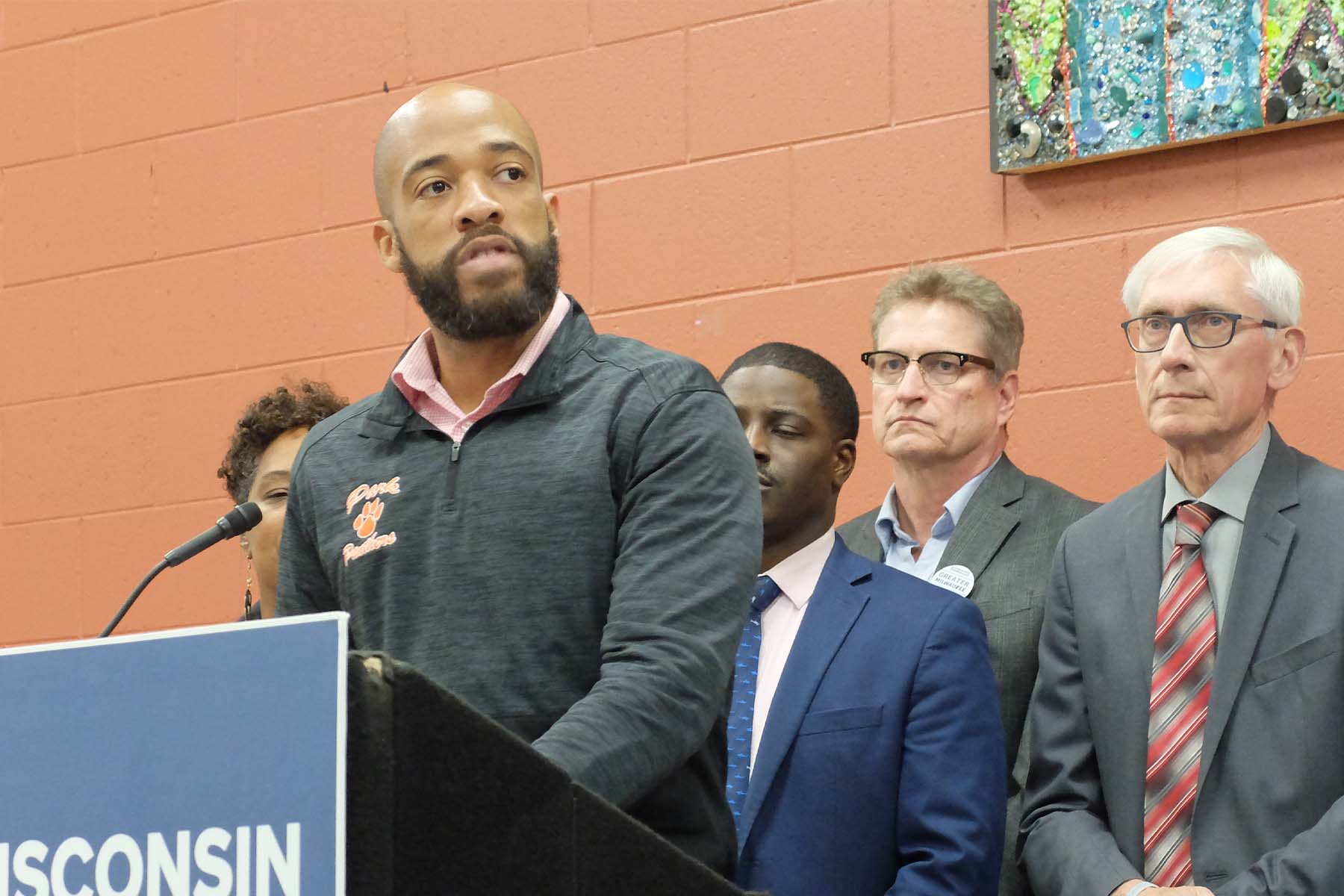 Lt. Governor Mandela Barnes
Wisconsin Lt. Governor Mandela Barnes knows a lot about achieving goals. Just 33 in December, he is the youngest state lieutenant governor in the country.
Barnes just finished his third marathon and is planning to train for a triathlon in 2020. "Staying in shape helps with mental health," he noted.
Professionally, he "wants to make sure we are maximizing our time in office, living up to our goals on equity and sustainability," adding that they had a good first year.
Barnes' top three goals for 2020 are:
To make sure people don't lose their voting rights. "There is a court battle going on now," he said, referring to a case before the Wisconsin Elections Commission over whether to remove voter registrations of more than 200,000 people in response to a judge's order. "We need to maintain people's access to the ballot."
To achieve a complete census count in 2020, "making sure our communities are equally represented."
To support the work of the Climate Change Task Force. By Aug. 31, we will have the policy recommendations to the governor. "The climate crisis is the biggest thing we are dealing with. All the work we do as a society doesn't matter if we don't prevent a climate disaster, if it all goes down."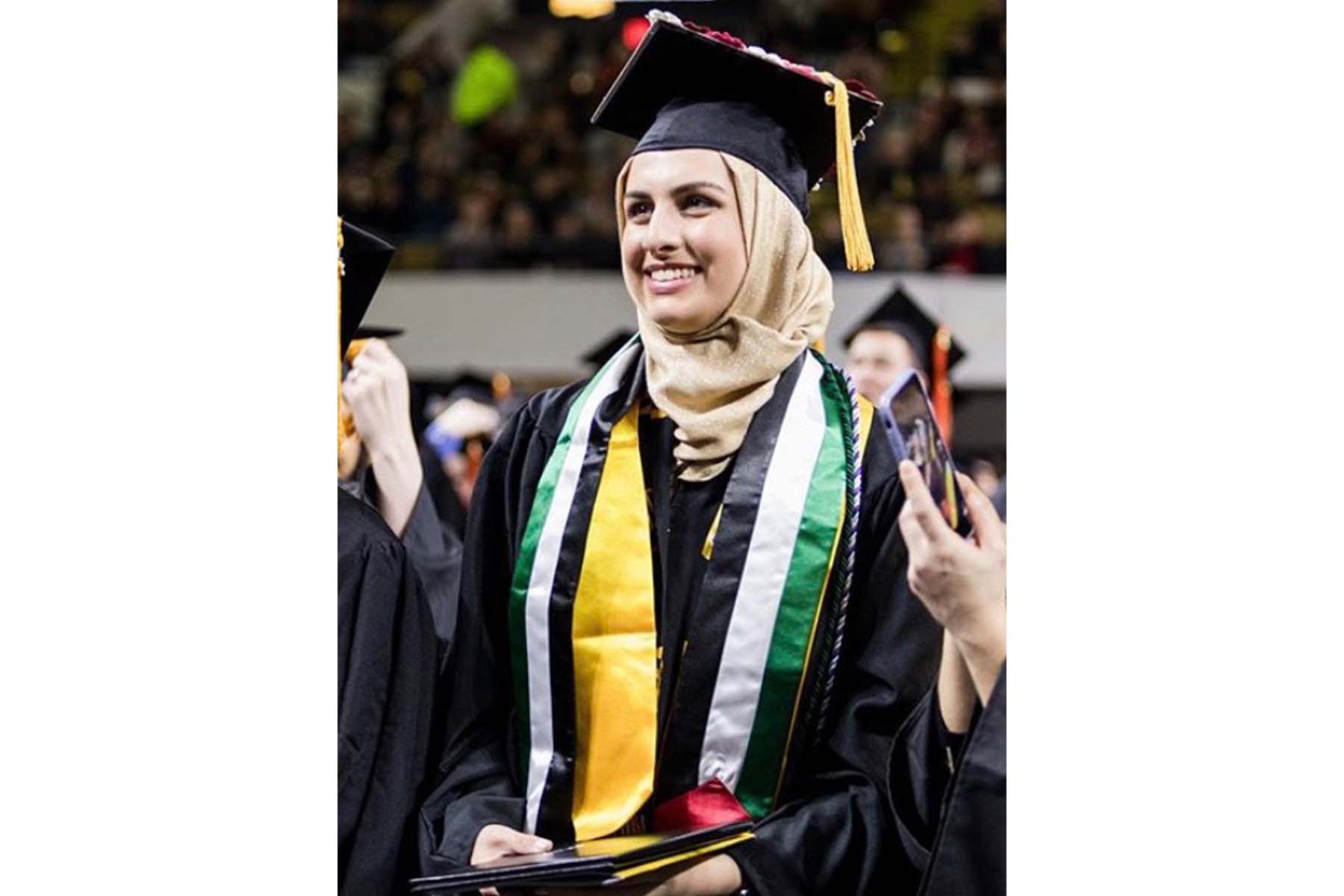 Nisreen Atta, Emergency Room Nurse, Milwaukee
As a recent University of Wisconsin – Milwaukee graduate and a newly hired emergency
room nurse, 2020 will be a very different year for Nisreen Atta.
"Because I graduated, it will be the first year that I will not be focused on my studies, and
will have a decent amount of free time," said Atta, who now holds a bachelor's degree in
nursing and a minor in psychology.
"I plan to utilize 2020 to focus on various goals. Reading leisurely has always been a hobby of
mine, but I have not had the opportunity to read leisurely while being a full-time student and
having a part-time job. My first goal is to read a different book every month. I would like to
explore various genres on the New York Best Sellers list.
"I would also like to take the time to explore Milwaukee more. The Wall Street Journal
recently recognized Milwaukee as 'one of 10 places to travel in 2020.' While I was born and
raised in Milwaukee, there are many places here that I have yet to explore; I do believe we
have many 'hidden treasures' that are taken for granted.
"Lastly, as simple as this goal may seem, I am looking forward to spending more time with
loved ones. Spending more time with family and friends – without being constantly focused
on school – is important. Nursing school is very rigorous and does not provide ample free
time; I am looking forward to enjoying the simple times. I'd like to focus my free time on
spending more times with extended family members and friends.
"2020 is the 'Year of the Nurse.' As a new nurse, employed at Aurora St. Luke's Medical
Center, I am excited to learn new skills and advance my career with my first full-time job out
of college. I look forward to volunteering in my capacity as a nurse as well, and use my
knowledge to assist others."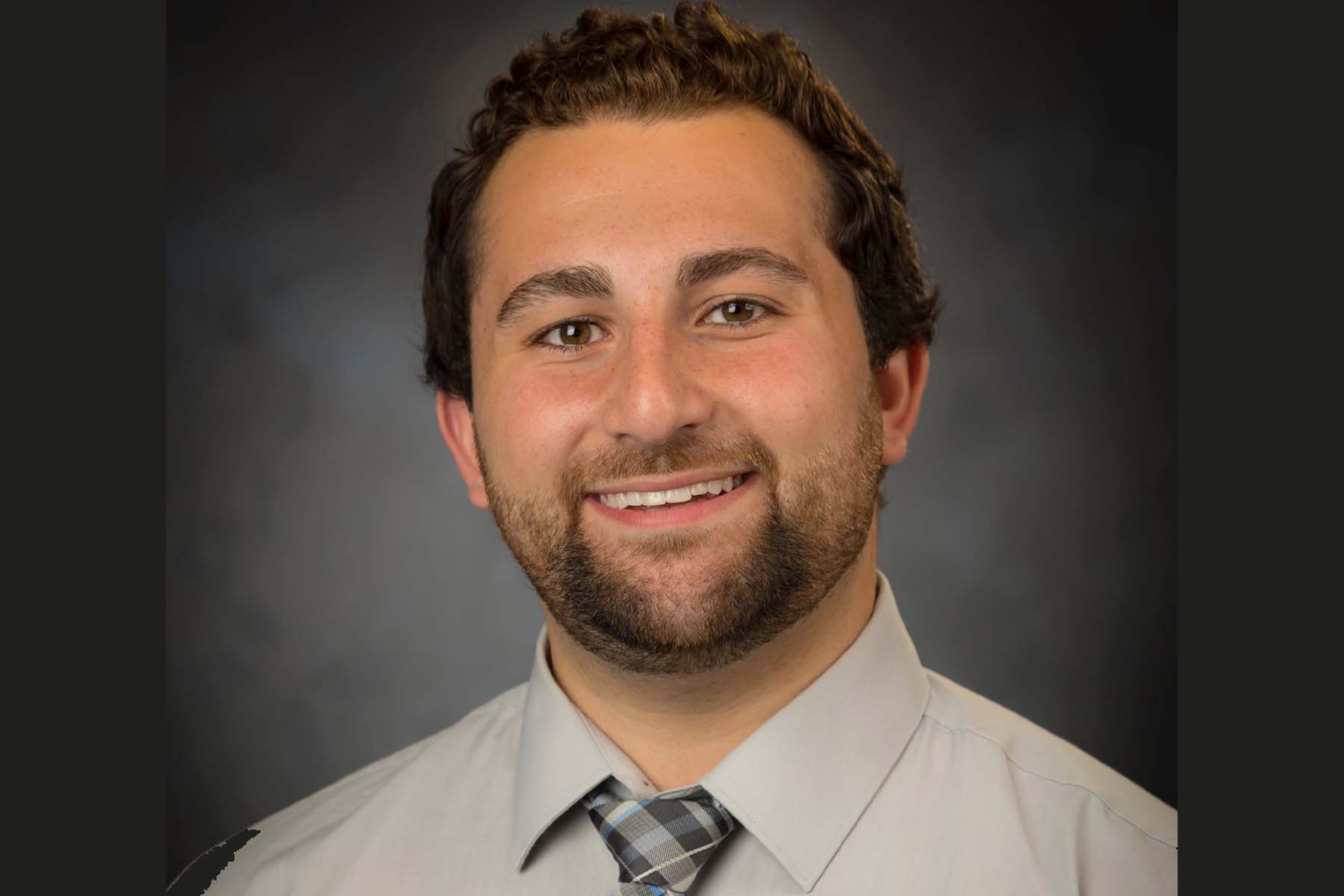 Aboudi Mounir, Medical Student, Medical College of Wisconsin – Green Bay
In his second year of an accelerated program at the Medical College of Wisconsin – Green Bay, Aboudi Mounir aims to finish out this academic year strong and "to continue to maintain academic success."
"I hope to maintain a nice balance between working hard in my studies and exercising throughout the year. Staying active every day is a great stress reliever," he said.
Most important, "I want to continue incorporating my faith into every aspect of my life."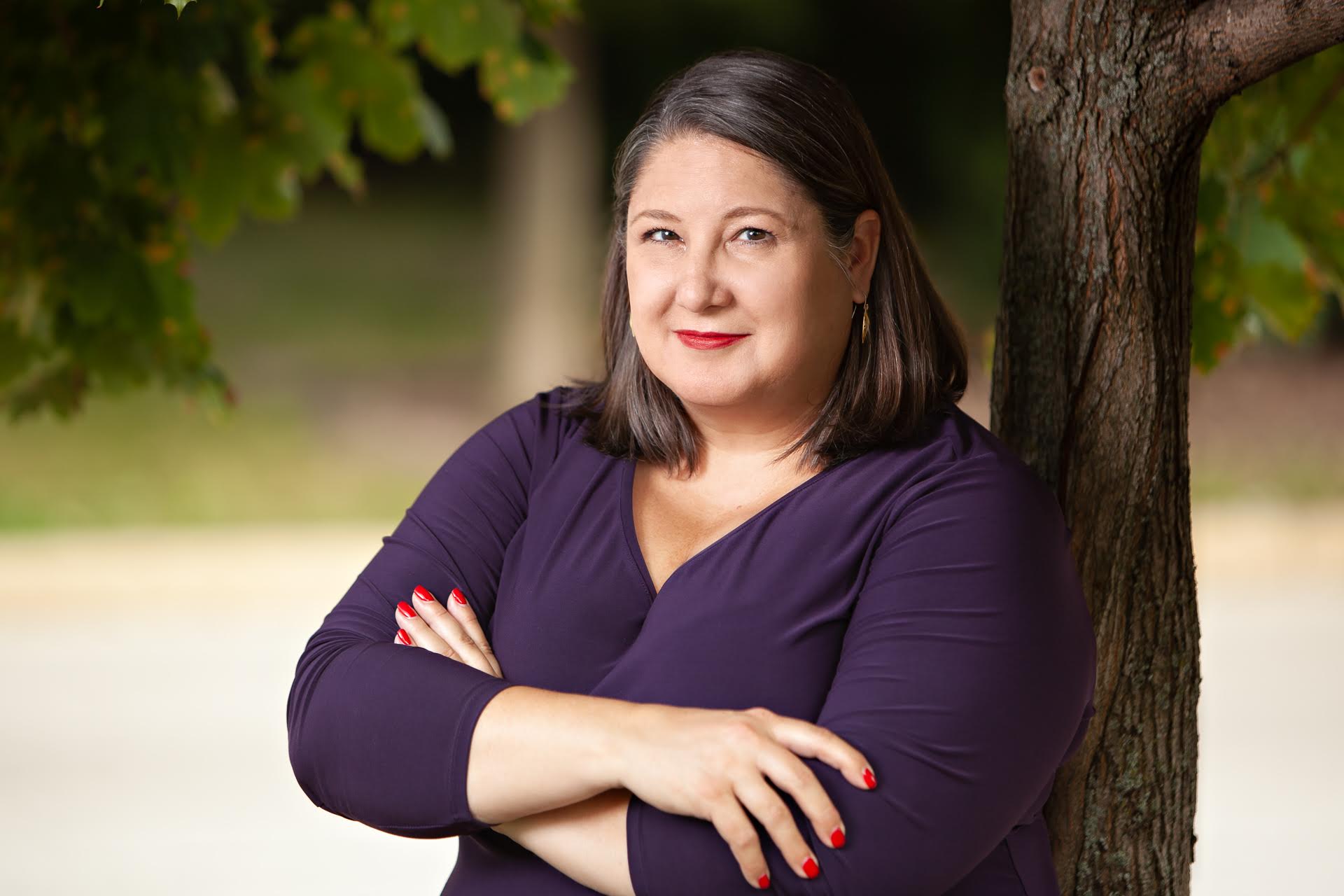 Kristin Hansen, executive director of the Wisconsin Muslim Civic Alliance
Kristin Hansen, executive director of the Wisconsin Muslim Civic Alliance, is focused on politics for 2020. "The goals are huge," she said.
Increase voter turnout, especially for the spring and for the Feb. 18 primary.
"We need to do better. The local elections are the ones that affect people's lives most, but get the least attention. The spring elections are just as important as electing the governor and the president. It is important to get the right people in.
"Eight people are in the running for the Milwaukee County executive position. The February primary is crucial to get two people on the ballot for the April election. It is like a restaurant menu; you can't choose the one you want if it is not on the menu."
Turn the tide in 2020 to a president who will respect all people and all communities.
Educate people about the importance of the census. "We want people to know that it is crucial that every single person fill out the census. That's how we decide how many congressmen we have; we are in danger of losing one.
"No one should be afraid to fill it out. There is not a question asking if you are a citizen or not. The Supreme Court struck down that question. The census is literally your chance to be counted."
Finally, the Democratic National Convention "is a chance for Milwaukee and Wisconsin to put our best foot forward," said Hansen.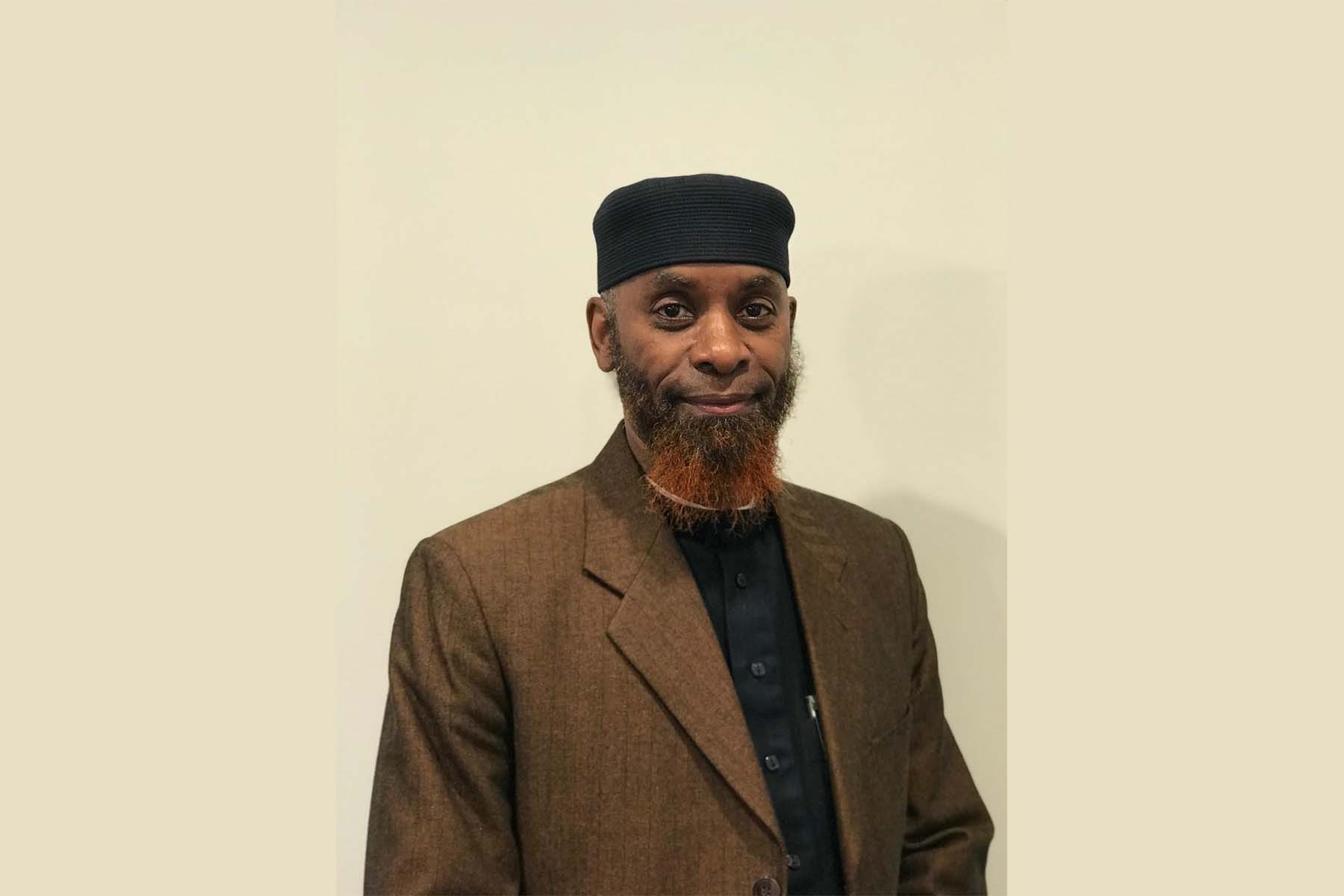 Will Perry, Executive Director of the Milwaukee Islamic Da'wah Center
Da'wah Center Executive Director Will Perry has a simple, direct approach to his New Year's goals.
"Islam teaches us to strive for good character, to be trustworthy, to behave ethically, maintain goodness of character personally and as a community," said Perry. "When families are torn apart, when they are affected by crime, when we are under stress and things get out of sorts, we go back to our core values.
"Being a Muslim, the way to do this is to stick to the teachings of the Quran and the Sunnah," he said. "Prophet Mohamad, peace be upon him, gave us the role model that is our standard. Each of us has the potential and must pursue it to the best of our abilities."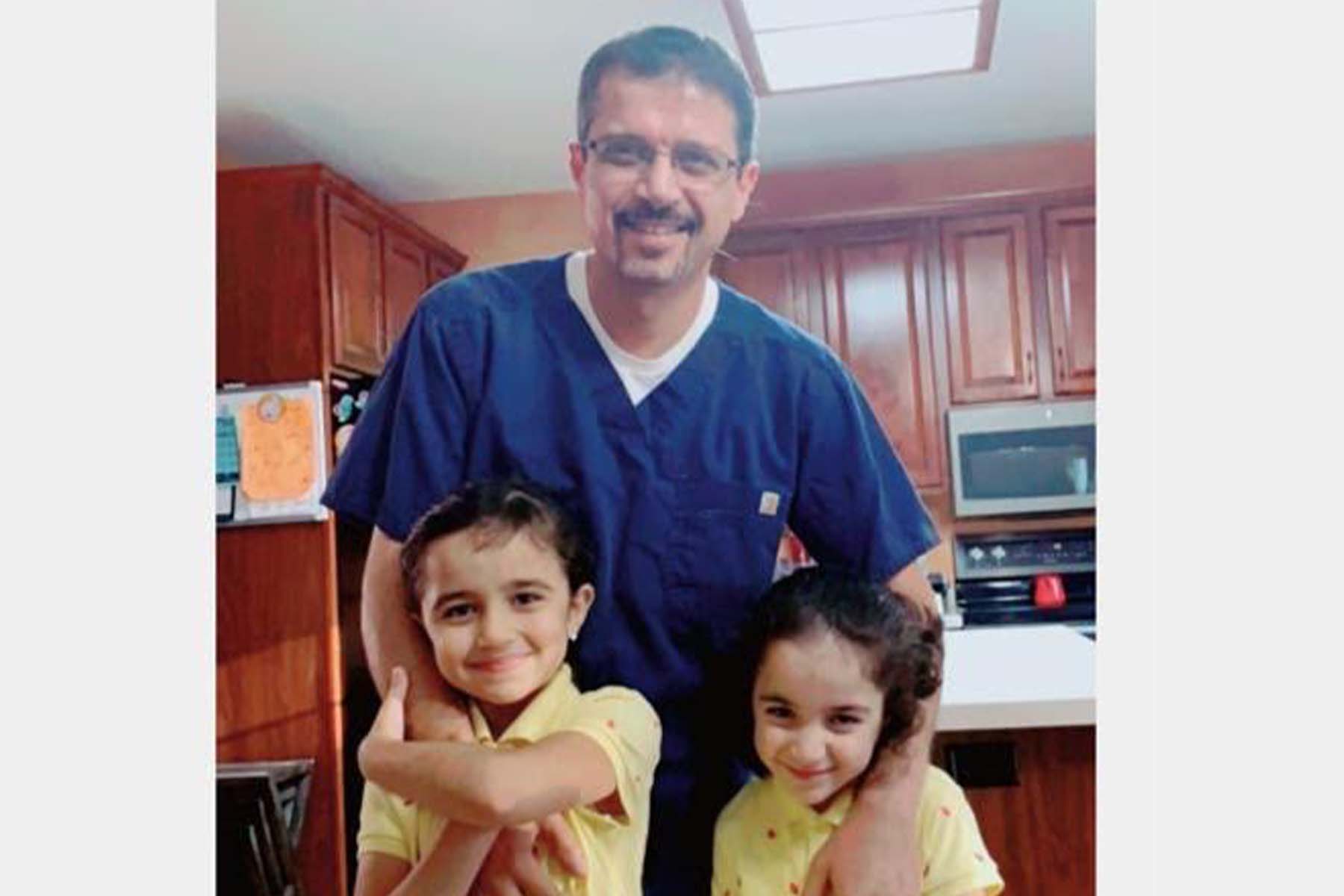 Dr. Nizar Ottoman, Eau Claire
Dr. Nizar Ottoman, a doctor of internal medicine at the Eau Claire – Marshfield Medical Center and associate professor of family medicine at the University of Wisconsin School of Medicine and Public Health, has big wishes for 2020.
"Personally, I wish for health and peace for our country and for our countries overseas, and health and peace for our community.
"As a doctor, I wish for a major change in affordable healthcare to make health care with dignity affordable to all.
"As a father and husband, I wish for the best for my children and my wife.
"As a Muslim, I wish to build strong bridges of understanding and communication with our neighbors. We must continue fighting the stigma we face."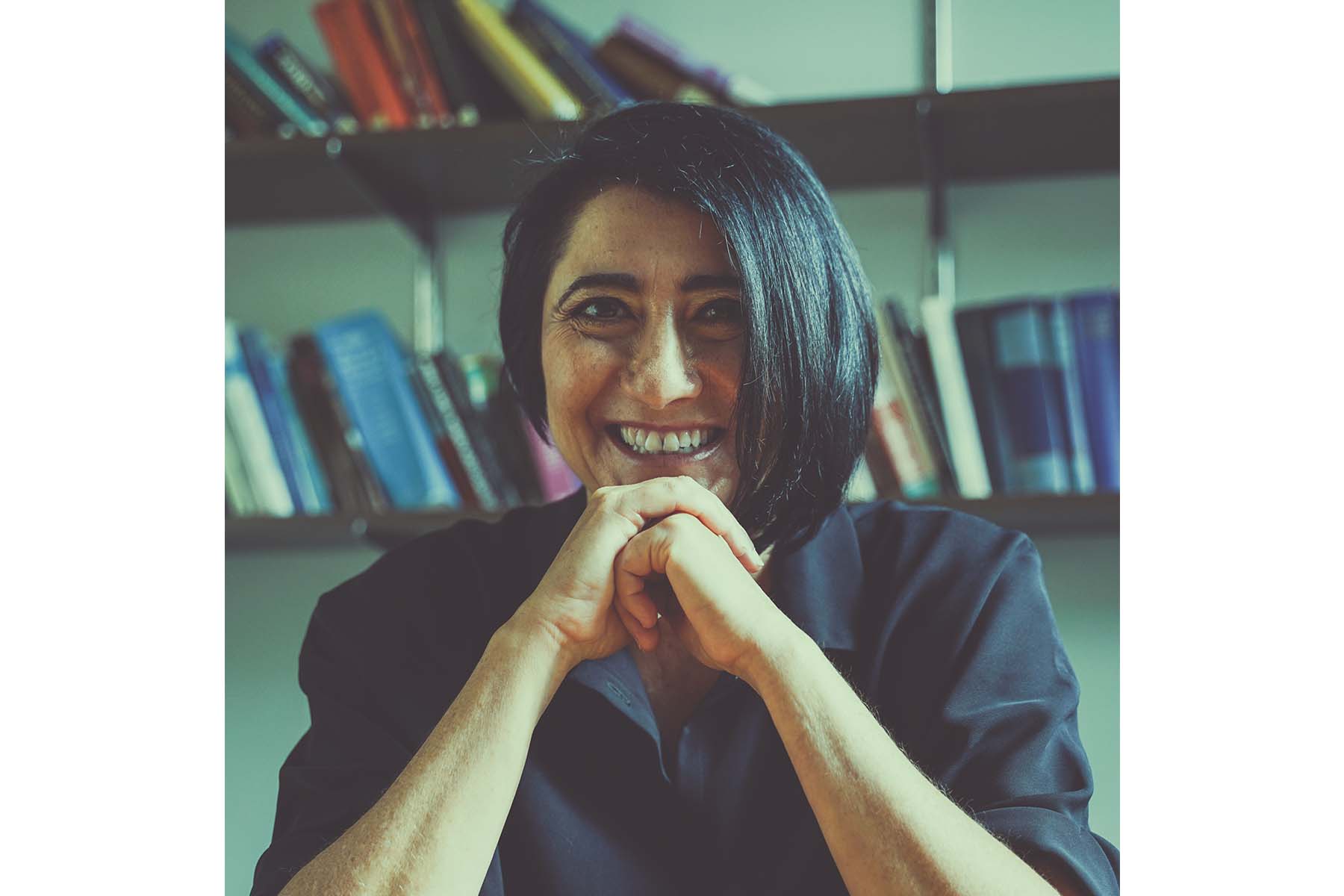 Dr. Jodi Melamed, Academic and Activist, Marquette University
Dr. Jodi Melamed is an associate professor of English and Africana Studies at Marquette University, faculty advisor for MU Students for Justice for Palestine and coordinator of the Milwaukee Chapter of Jewish Voice for Peace. She shared her goals for 2020 with the Wisconsin Muslim Journal.
"I hope to be part of the relationship-making, thinking and resistance that will diminish the power of white nationalism in politics in the U.S. and in Israel/Palestine," she said.  "As a Jewish American, I want to fight the Right's weaponization of anti-semitism to mute criticism of Israel's racism and oppression of Palestinians and to disguise the U.S. Right's use of anti-semitism, Islamophobia and violent masculinity as part of a politics of division and fear.
"We have to draw the connections and find solidarity to be safe and stay human.  It's exciting to see this happening in Milwaukee, where Voces de la Frontera, the African American Round table, the Hmong American Women's Association, Never Again is Now and many others came together and won a non-collaboration agreement between MPD and ICE.
"And now is the time for principled civil disobedience. Locally, I hope to be part of more actions like the Never Again is Now action, where Wisconsin Jews and allies shut down Milwaukee's ICE office for a day.  If I can find the funds, I hope to go back to the South Hebron Hills with the Center for Jewish Non-Violence, which is developing real, lived and continuous relationships of care between North American Jews and Palestinians in the South Hebron villages through principled direct action together and sharing work and life."
In her academic life, Melamed plans to finish a book on "administrative violence and how administrative procedures – from policing, to municipal policy, to property law – that seem to be neutral –  actually lock and block democracy and give impunity to economic and other kinds of violence. I'm also excited to learn more about the emerging field of Critical Muslim Studies so I can be a good sounding board for my new Ph.D. student Ibtisam Abujad."
For personal goals, she plans to "remember to breathe deeply and to take those breathes with others in compassionate ways." She aims to "keep spaciousness in my life."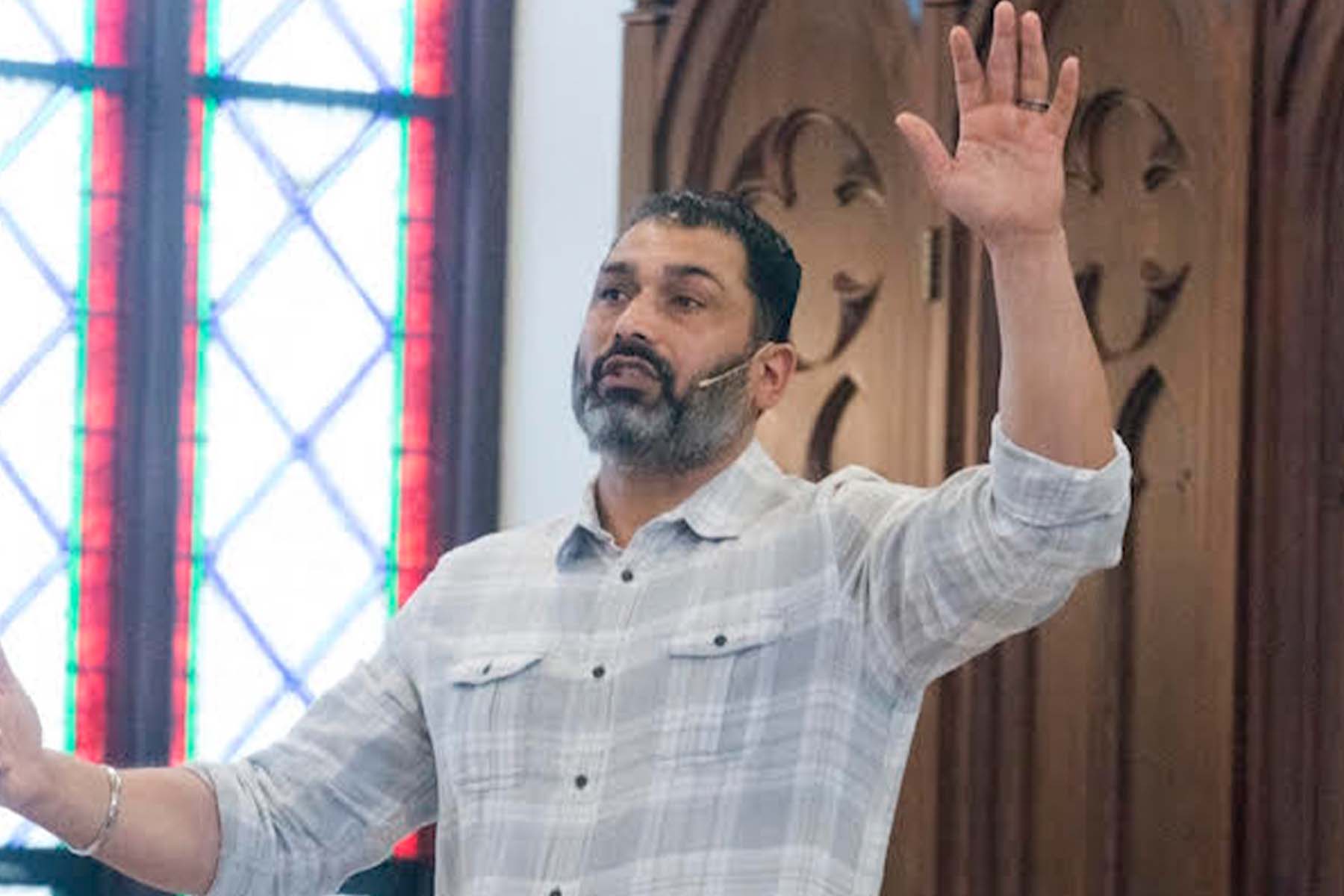 Pardeep Singh Kaleka, executive director of the Interfaith Conference of Greater Milwaukee
Pardeep Singh Kaleka is the new executive director of the Interfaith Conference of Greater Milwaukee and co-author of A Gift of Our Wounds: A Sikh and a Former White Supremacist Find Forgiveness After Hate, a book that developed through Kaleka's desire to forgive those responsible for the terrible tragedy that killed his father in the 2012 mass shooting in an Oak Creek Sikh temple. The former police officer and educator, a licensed therapist and peacebuilder has dedicated his life to fighting hate and forging peace.
In 2020, "personally, I want to develop a closer relationship with the Muslim community and all our faith communities," said Kaleka. "In the U.S. and globally, a lot of tension is directed at the Muslim community. It is on all of us to model and develop close bonds, not only as an organization, but as people, to get to know my Muslim brothers and sisters. In the Milwaukee area, there is a lot of diversity in the Muslim community, from the ISM to the Da'wah Center to the Brookfield Masjid. I want to learn about and appreciate the differences.
"Last year the Interfaith Conference established the theme 'Going beyond co-existence.' I want to continue that legacy." The conference will continue to be an "incubator of intentional dialogue" and host the "amazing interfaith dinner dialogues." The goal now is to take it further, to develop strong, intimate relationships among people of different faiths and backgrounds, he said.
One step, sharing sacred music, will take place in an interfaith music festival at Alverno College in September. "It will go beyond co-existence to celebrating the arts and music of all different faiths.
"We are living in contentious, divided times," he added. "2020 will be a challenge – the politics, gun violence and eco-justice. The world is 7 billion strong with mass migration because of a lack of resources. How do we build a more just and compassionate world?
"All of us will be tested. The faith community will need to step up."
On the home front, Kaleka plans to "get back to me, my family, my children, and maybe lose 20 pounds. Since the shooting, I have had to be there for the community. Our family is close and my wife has stepped up over the past eight years, but I need to make a deliberate effort. I have learned you can't be everything to everybody."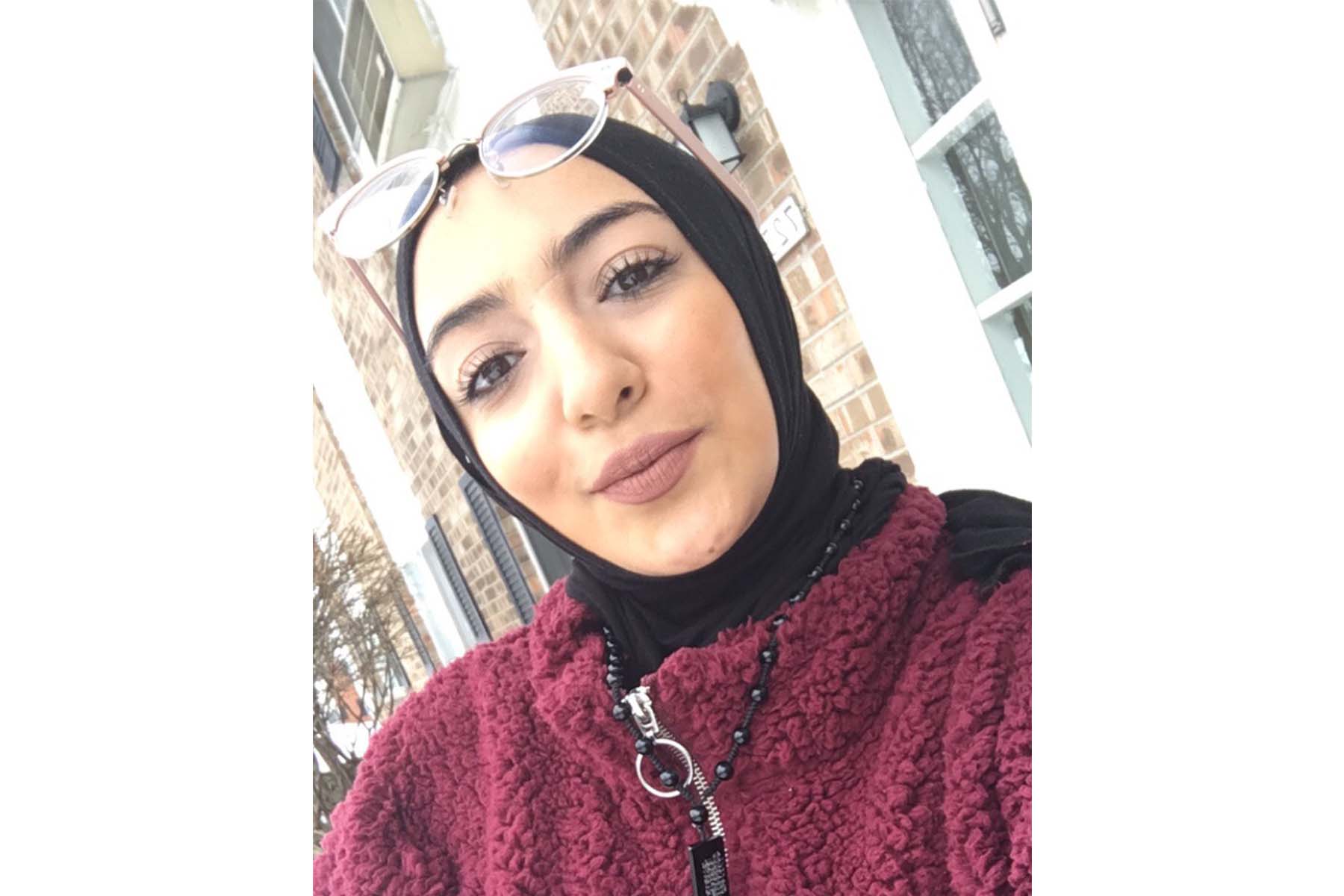 Noor Ahmad, Early Childhood Educator, Milwaukee
Noor Ahmad has her priorities: faith, family and profession.
Her first goal for 2020 is to learn the Tafsir, the meaning of the holy verses in the
Quran, in order to have better concentration and deep focus in her five daily prayers.
Her second goal is to invest more time with her family.
Her third goal is to gain experience in different areas to enhance her early childhood
career. So far, she has provided respite care, and worked in home daycare and a
family daycare center. She has also been a nanny, a teacher, a tutor and a winter
camp counselor with the Muslim Youth of North America organization.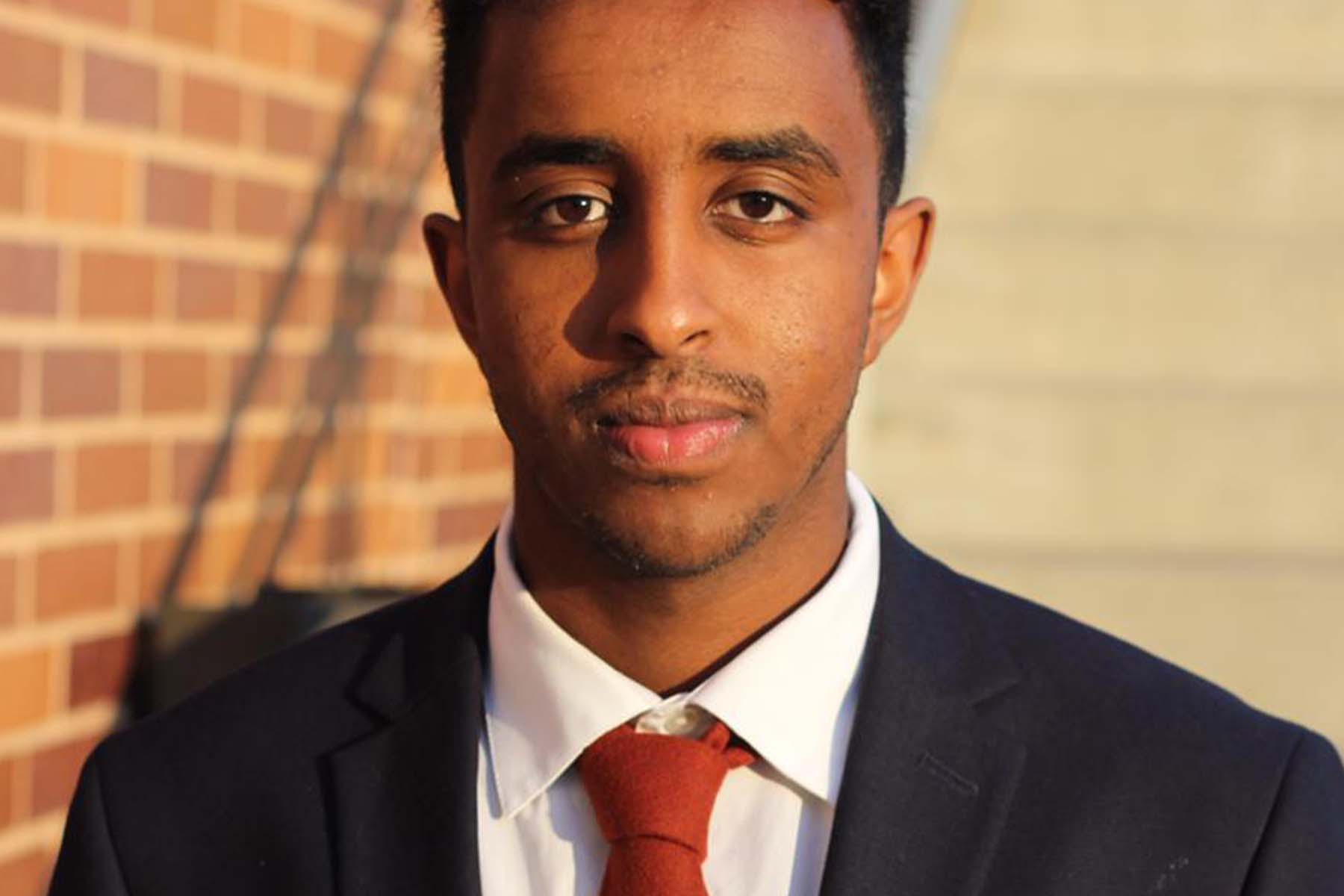 Mahad Siad, president of the Muslim Student Association at the University of Wisconsin – Madison
2020 will be a big year for Mahad Siad, president of the Muslim Student Association at the University of Wisconsin – Madison. He will graduate this spring in zoology on the campus in his hometown. He plans to take the MCAT exam and apply for medical school.
Before becoming an UW alumni, Siad aims to help make sure the MSA is a very inclusive and welcoming organization. "Muslims come from all cultures and demographic backgrounds. There is a wide range among us in levels of commitment to our faith. We want everyone to participate and feel a part of MSA," he said.
As a personal goal, Siad is looking forward to his gap year as a time to get back to his hobbies. "I'm into radio production, photography and video. I look forward to finding the time to develop my creative side."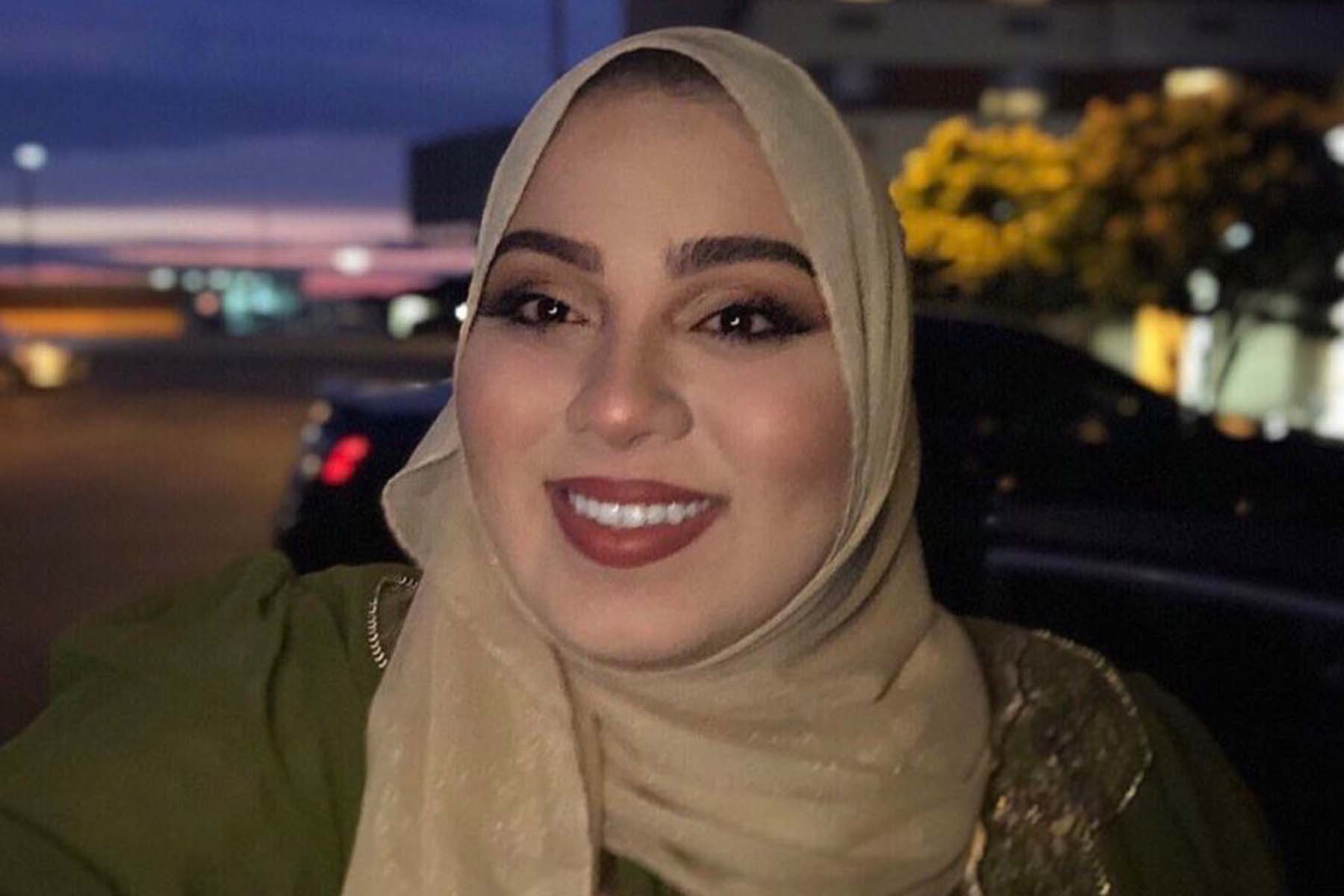 Nayfa Naji, co-founder of Fanana Banana, Milwaukee
Nayfa Naji is off and running headlong into the new decade. Early in 2019, the
entrepreneur and multimedia graphic designer, with co-founder Mila Hakim,
launched Fanana Banana, a platform for Muslim creatives in Milwaukee and beyond.
Since then, Fanana Banana has held two art shows. Naji is also soon to graduate
with a Bachelor of Fine Arts degree from the University of Wisconsin Peck School of
the Arts.
"As I dive into 2020, I hope to prosper in running Fanana Banana, a business that
hopes to shed a spotlight on Muslim artists and creatives through supportive and
inspiring events," the 22-year-old said.
Naji is also developing her creativity in event planning with Divine Afrah for all party
decor and desert tables, she said.
Finally, Naji plans to "search for growth and connection with myself and others on a
deeper level, which makes me and others a better us," she said.
How does she do it? With the mindset of 'we can accomplish anything we set our
minds to and in hopes of opportunities aligning to what's meant to be.'"