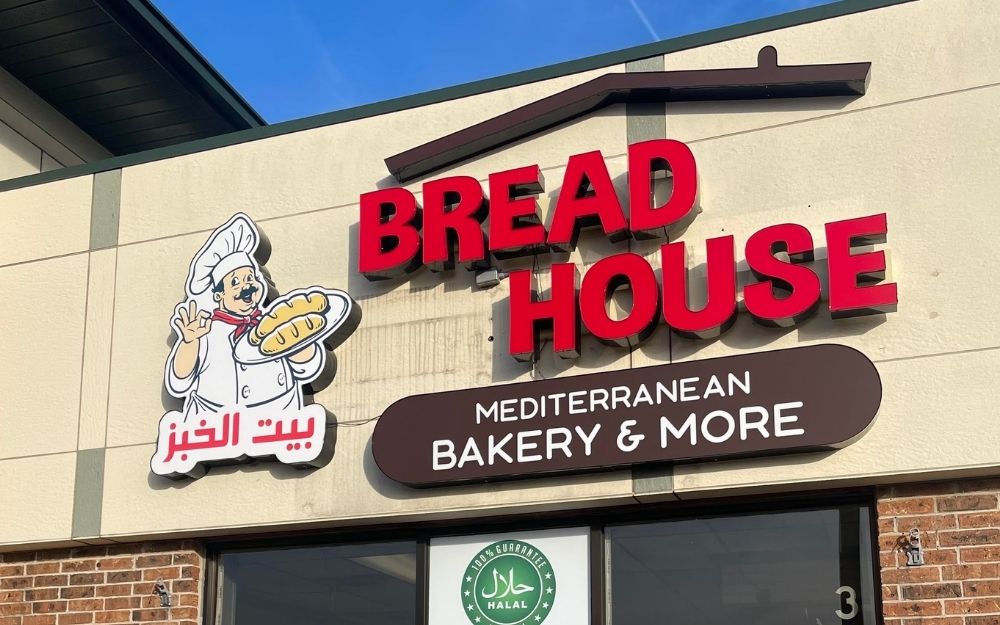 A Chicago couple noticed people from Wisconsin driving down to buy fresh bread so they moved to Oak Creek and opened Bread House.
While Mohammad Jaradeh honed his baking skills, working for almost a decade in Arabic bakeries in Chicago, he kept one eye on Milwaukee. 
"He always wanted to start his own business," his wife Ranin Abuzer said in an interview yesterday with Wisconsin Muslim Journal. She works with Jaradeh in the family business. "We noticed that lots of people drove the hour and a half from Milwaukee to Chicago to buy fresh bread."
Jaradeh and Abuzer moved to Oak Creek two years ago, scouting out the Milwaukee market while working and saving money to launch their business. They opened Bread House Mediterranean Bakery & More, 6508 S. 27th St., Suite 3, in Oak Creek on Nov. 17. 
"Baking bread is Mohammad's specialty, along with muajannat (a soft flatbread traditionally topped with wild thyme, cheese or ground meat and served for breakfast)," Abuzer said. "There are some stores and restaurants that bake bread but Bread House is a bakery. The others don't have all the varieties of bread we do."
Featuring variety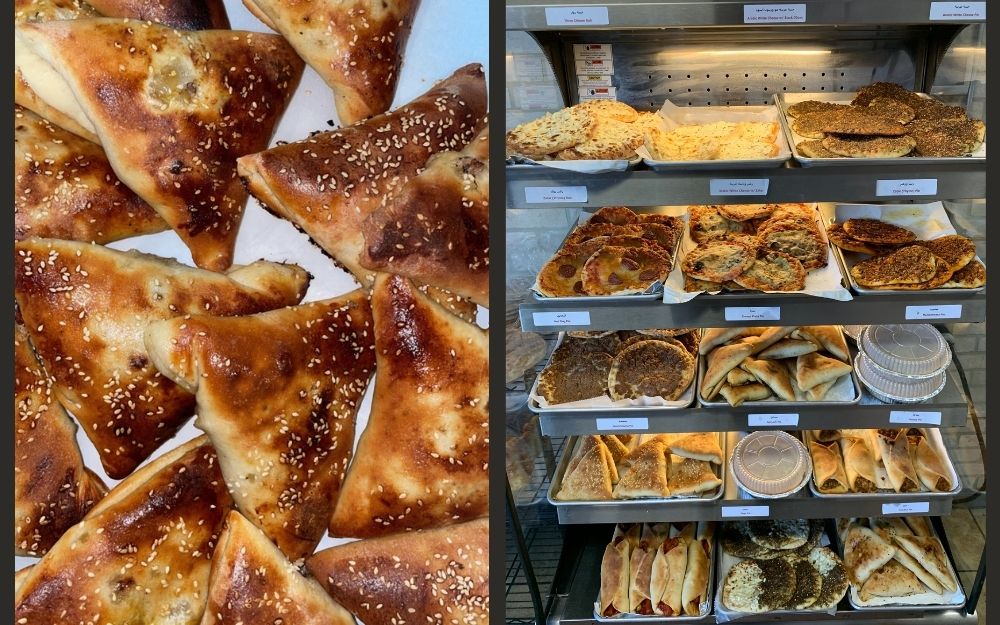 Bread House's menu lists seven types of traditional bread: pita (white and wheat), taboon (Palestinian flatbread cooked in a clay oven), saj (unleavened flatbread baked on a convex metal griddle), ka'ak (an oven-baked, crisp, ring-shaped bread or biscuit) in two types: semsem (covered with sesame seeds) and hamam (loaf bread), and tanoor (baked in a clay tandoor oven).
Jaradeh and an employee arrive early. By six, they are baking, preparing for customers who will arrive at 7 or 7:30 a.m., eager for hot bread, straight from the oven. They usually bake breads twice or more each day, Abuzer said.
Bread House offers these breakfast flatbreads with a variety of cheese fillings, thyme, labneh (a tart, yogurt-like cheese), meat, tahini (a sesame paste), eggs, spinach, muhammara (a spicy paste of walnuts, red peppers, pomegranate molasses and breadcrumbs). They also offer hot saj with a wide variety of toppings. 
And "because people eat bread with something else," the menu includes appetizers, soups, salads, sandwiches and pizza, "all 100% halal," she added. Everything is prepared on site and customers can see how everything is made.
In addition to learning to bake bread, Jaradeh mastered making tasty falafels on the job, Abuzer said.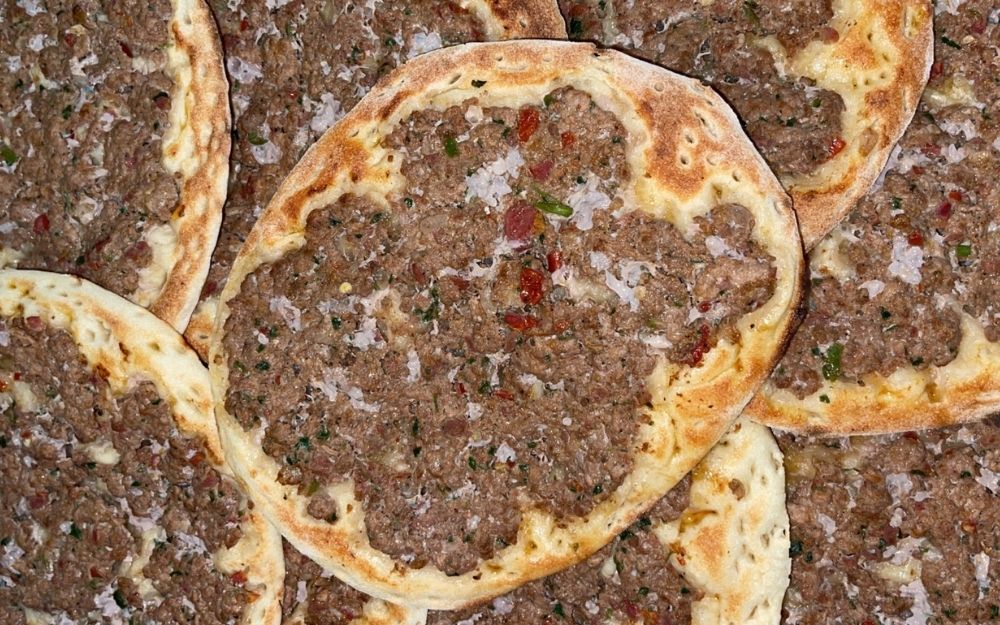 Jaradeh also keeps an eye on what people like to eat. Muajannat is a favorite. Also called manakish and manaeesh, it's very popular throughout the Levant, Abuzer said. For Middle Easterners, it is a taste of home but Americans with no ties to the region make up half of their customers, she said.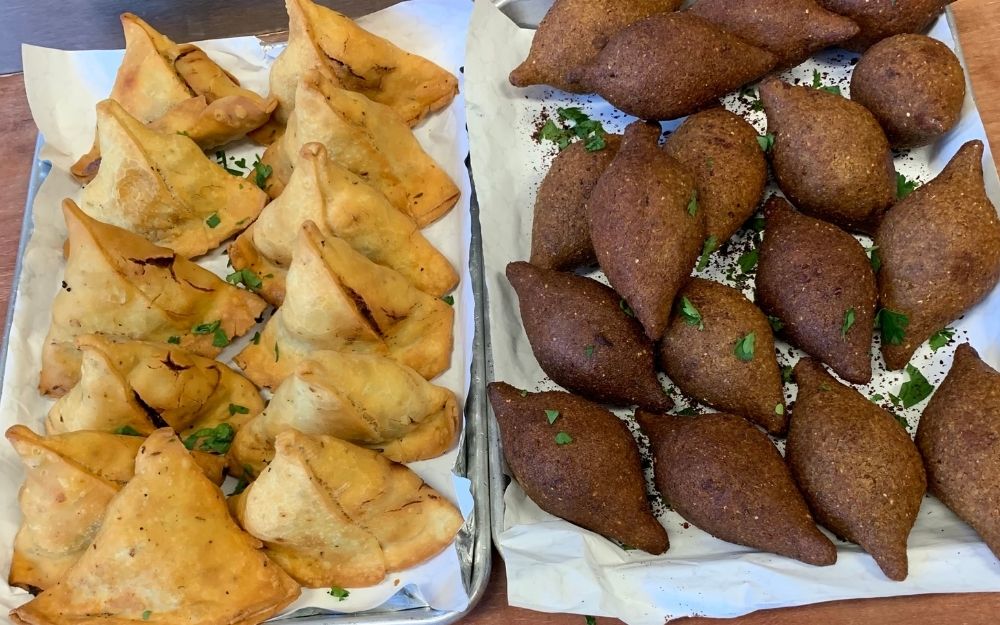 For herself, Abuzer developed her cooking skills while growing up in a Palestinian American home, where she learned to prepare traditional soups and salads, hummus, kibbeh, samboosa, baba ghanouj and more. (The ingredients of these dishes are all included in the menu.) "These are all dishes I grew up with," she explained.
Traditional beverages are also offered, including a savory yogurt drink, Arabic coffee and hot tea with mint or sage. 
"Though not on the menu, we usually have a 'sweet of the day,'" Abuzer said.  "People love our lotus cheesecake and saffron cake."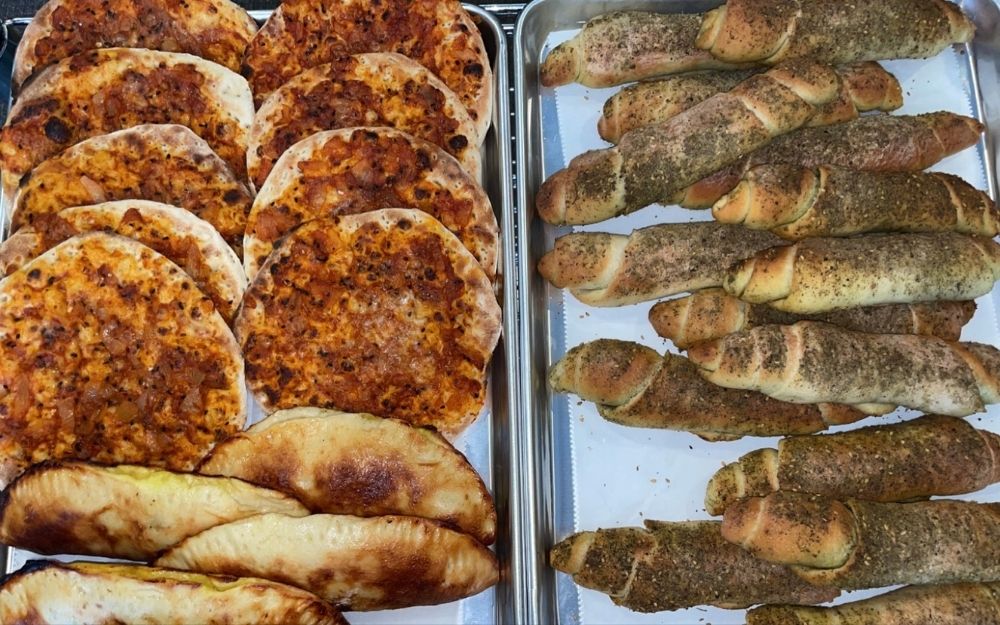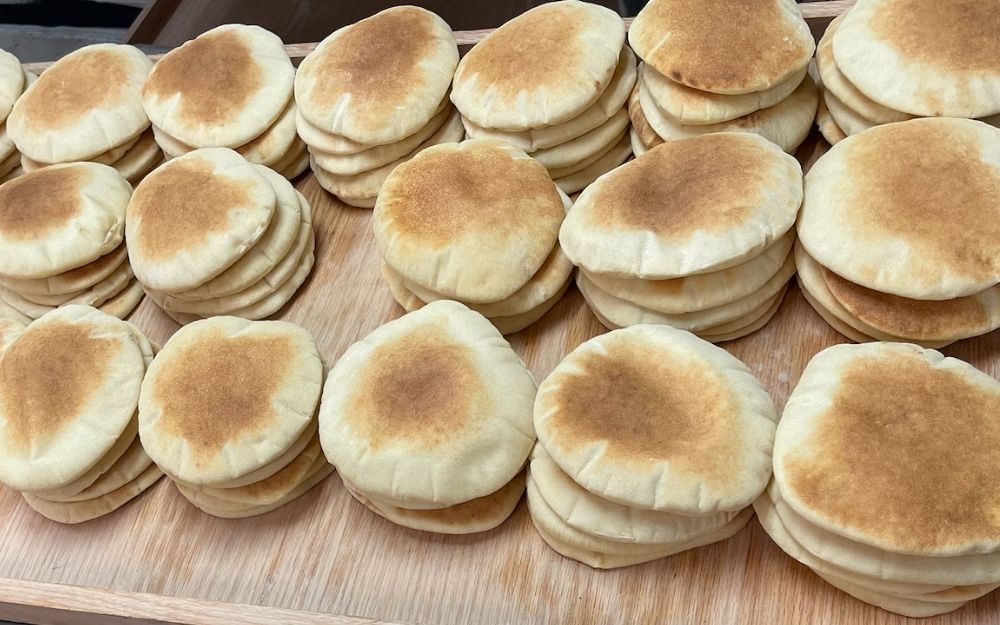 Packets of bread, boxes of baked goods and meals are available for carry-out daily from 7 a.m. to 6 p.m.
Moving soon
The location on 27th Street initially seemed ideal, close to Wisconsin's largest mosque, the Islamic Society of Milwaukee, 4707 S. 13th St., Milwaukee, and its surrounding diverse community.
"After we opened, we found it to be a little bit small," Abuzer said. 
Bread House has acquired a larger facility, "just down the road," the former home of Biryani Palace Restaurant at 5326 S. 27th St., Oak Creek. Jaradeh and Abuzer expect it to take about a month and a half to remodel the premise. 
They will keep the same popular menu selections, offer a small dine-in section and take-out. They are also exploring delivery services, she said. 
"It's a lot of hard work because we want everything to be perfect for our customers," Abuzer said.